WWE storylines were altered to start 2022 with Brock Lesnar surprisingly coming out as the new champion at the expense of Big E. But if the predictions for the upcoming WWE Royal Rumble are to materialize, everything on Raw and SmackDown could be back to normal.
To recall, Lesnar found himself without an opponent when Roman Reigns tested positive for COVID-19 at WWE Day 1. This meant the WWE had to scramble for an alternative and the "Beast Incarnate" ended up being inserted in the Fatal Four-Way match for Big E's heavyweight title.
When the smoke cleared, Lesnar was the winner and will now face Bobby Lashley at the 2022 WWE Royal Rumble to defend his newly won title. It is expected to be a colossal clash with both behemoths expected to give a show.
The Almighty and former WWE champion got the right to face Lesnar after he won in another Fatal Four-Way match on Jan. 3. This early, there are claims that Lesnar could lose to Lashley so that he would storylines would go back to original plans.
Should Lesnar lose, it would allow him to re-focus on Roman Reigns. Both squared off on the Jan. 7 edition of WWE SmackDown and it was clear that their feud is far from over.
But for that to happen, Lesnar would have to relinquish the title to focus on the WWE Universal Championship. It would also make sense for Lashley to become champion so that Big E, Seth Rollins or even Kevin Owens could get back on track. If not among those names, it may be a good idea to see who will be this year's 30-man battle royale winner.
Speaking of Rollins, he will be Reigns' new opponent in a reversal of roles. Recall that there were claims that "The Messiah" should have been the winner of the WWE Day 1 Fatal Four-Way so this match would be something worth monitoring.
There is a chance that some interference would be happening, particularly from Lesnar and recently reunited handler Paul Heyman. There are a lot of possibilities although it cannot be discounted that new champions could emerge at the 2022 WWE Royal Rumble.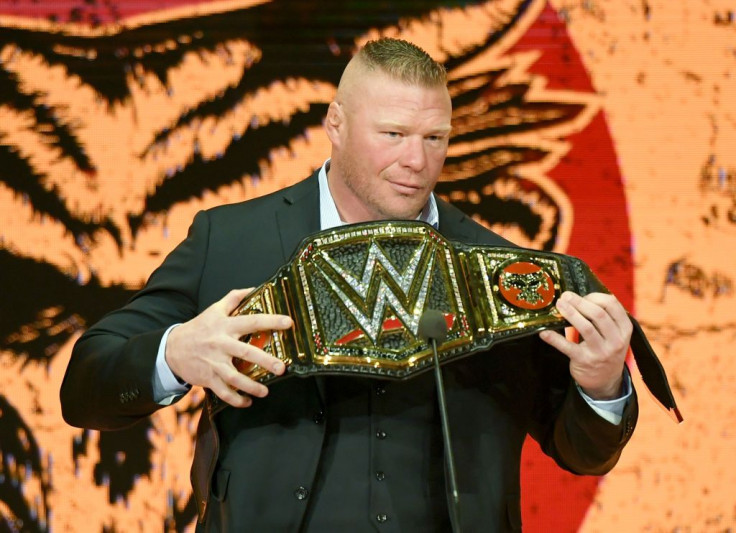 © 2023 Latin Times. All rights reserved. Do not reproduce without permission.