Paul Heyman is set to address his exile from the Bloodline after he was fired last week on the Dec. 17 edition of WWE SmackDown.
Aside from that, the veteran manager also got a special Superman punch from Roman Reigns and almost suffered more punishment had it not been for the timely appearance of Brock Lesnar.
Heyman is reportedly set to have a segment on the next WWE SmackDown episode where he will address how he was fired. The 56-year-old is expected to throw proverbial jabs at Reigns and the Usos although there are other things WWE fans want to know.
At the top of the list is what is up next for Heyman? The easy bet of most is a reunion with Brock Lesnar – Heyman's original client before moving to Reigns.
Considering that Reigns and Lesnar are set to clash on Day 1 on Jan. 1, 2022, a switching of sides is obvious. But will the WWE handle it that easily without twists?
Heyman does not necessarily have to side with Lesnar to get even with Reigns. He could just serve as a distraction that would possibly cost the Tribal Chief the Universal title. Lesnar could care less if Heyman is by his side or not at this point.
It cannot be entirely discounted that Heyman would try to screw Lesnar as well and prove to Reigns that his intention of protecting him is authentic. In all, Heyman is caught in between two behemoths - something that could place him in a painful predicament.
Costing Reigns the WWE title would also make sense. He has held to it for so long that storylines have not been appealing to fans. That could happen on WWE Day 1.
Then again, there is a chance that someone else may enter the fray – depriving Lesnar and Reigns of the right to be champion. Both could continue feuding without the gold at stake. But at this point, the only plausible candidates are Drew McIntyre and Sami Zayn.
Will there be a new WWE Universal champion soon? That could all start on Dec. 24 when WWE SmackDown gets underway.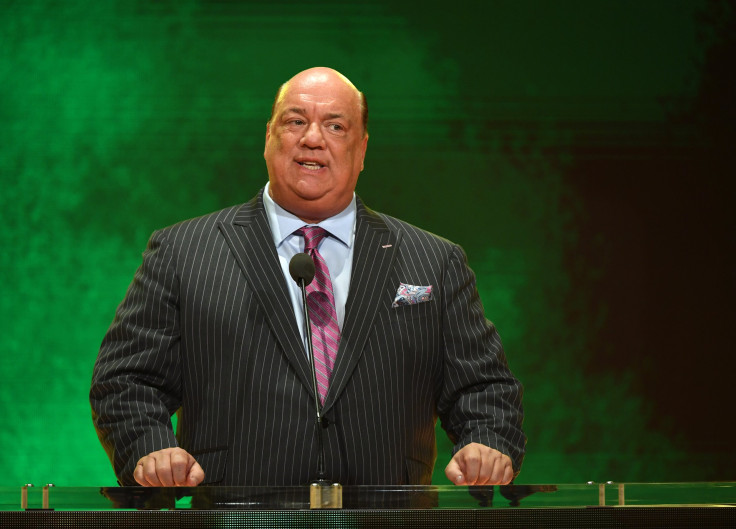 © 2023 Latin Times. All rights reserved. Do not reproduce without permission.