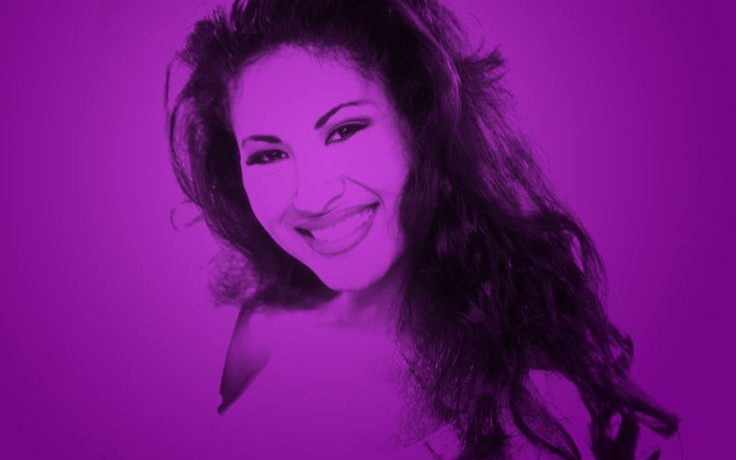 Yolanda Saldivar is speaking up about the day she murdered Selena Quintanilla, a loss that is still felt today by her fans. It was on March 31, 1995 when the "Queen of Tejano" lost her life and died from wounds caused by Saldivar, a woman the singer thought of as a close friend. According to Televisa, via Univision, Yolanda killed her because she wanted to frame it as a robbery to escape from going to jail and to pay her for the $200,000 dollars that she stole from her. According to the report, Saldivar felt used by the singer and that was what set her off. During their confrontation, Yolanda said that everything fell out of control and all she wanted was for police to think it was an assault. The fan club president even had a self-inflicted wound from a bullet.
Telemundo announced earlier this year that they are in the process of working on a series based on the life of the "Amor Prohibido" hitmaker called "El Secreto de Selena." The source material for the show is the bestselling book by Emmy Award-winning journalist María Celeste Arrarás, about the tragic death of beloved Queen of Tejano. There is no doubt that Yolanda Saldívar pulled the trigger on the superstar, but does anyone know what really happened moments before the crime took place? "El Secreto de Selena" pulls together the pieces of this puzzle and depicts what really happened on that rainy day in March of 1995.
Selena's sister, Suzette Quintanilla slammed the intentions of the series. . "Your book is based on a whole bunch of lies," she said via Instagram Stories. "Your source is a person who killed, cold-heartedly murdered, my sister, shot her in the back and left her to die."
At the time of the announcement of the production the "Al Rojo Vivo" host said: "El Secreto de Selena is the revealing story behind her tragic death. It is a story very different from the official one that was told immediately after her murder. It turns out in the months before her death, Selena wasn't as happy as many thought. She was living through a tumultuous time in her life, surrounded by people who loved her but also wanted to manipulate her. This true story of our beloved Selena has all of the ingredients of a telenovela: lies, love, betrayal, suspense and a lot more. It is a controversial story, but it is also a real story that is handled with the utmost respect for her memory. I have no doubt that just as the book became a bestseller, the production of this series will break audience records."
On her death anniversary this year, Jennifer Lopez, who played Selena on the big screen, took to social media to remember the star. The "Bronx-diva" shared a photo of Quintanilla and added the following tags: "never forgotten," "legend," "legends never die," "icon," "latina," and "love."
© 2023 Latin Times. All rights reserved. Do not reproduce without permission.