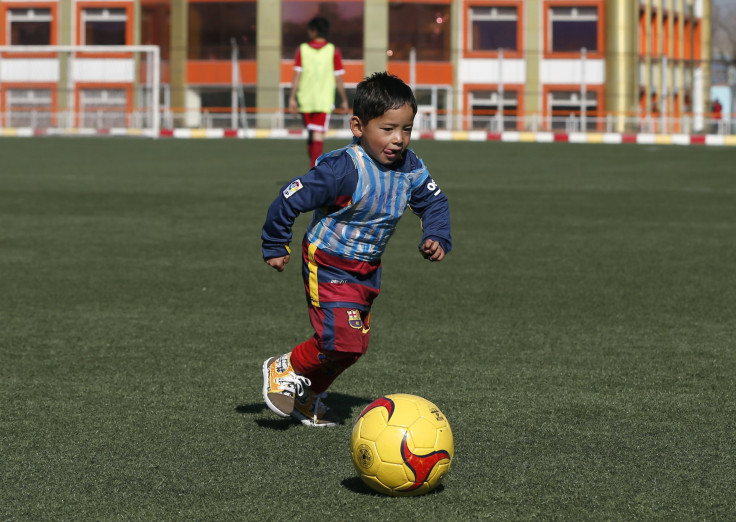 On Monday, the Afghan Football Federation published some photos of five-year-old Murtaza Ahmadi wearing an improvised Lionel Messi shirt made out of a plastic bag. The "shirt" read "Messi" and had a number 10 written with a marker in the back so Murtaza could represent his idol while playing soccer at the AFF headquarters. The photos published on the website were accompanied by an announcement from the federation's spokesman, Sayed Ali Kazemi, which asked Messi's representatives to hopefully arrange the meeting.
Arif Ahmadi, Murtaza's father, said he was constantly begging for a Messi shirt after seeing him on TV. "'I couldn't provide for him. Later, his brother made him this plastic shirt and posted his photo on Facebook," Arif said. Luckily, the touching photos also went viral and this little boy's dream will come true as the Barcelona superstar has confirmed he will meet with Murtaza. The date and time of the meeting have yet to be confirmed, but the Spanish government is allegedly working out details for the trip including visas.
These are the original photos that gained Murtaza internet fame:
© 2023 Latin Times. All rights reserved. Do not reproduce without permission.