A YouTube star appeared to relieve himself on Rep. Nancy Pelosi's driveway at her San Francisco residence. And what's more, he even live-streamed the entire thing, titled "Pooppalosi," as he was conducting a "peaceful protest."
The said video, which has garnered over 19,000 views since Saturday, is over two hours long and begins with the YouTuber who identifies himself as "Armando." He then walked through the streets of San Francisco, searching for Nancy Pelosi's house. When he finds it, he sets up the camera across the street, crosses the road, stands at the Speaker's driveway for several minutes before saluting his viewers and squatting down to poop.
Soon after, he put another live stream wherein he claimed he needed a lawyer. He stated that after his previous "act of protest," he was detained by officers with the Bay Area Rapid Transit Police, who were following the orders of the Capitol Police department which protects members of Congress.
"It was scary, man," he says, adding: "They asked me about Kamala Harris, and about how I joked on the stream that if she lived in San Francisco I'd s–t on her house too. They weren't f—ing playing."
In a since-deleted tweet from an account claiming to be Armando, the YouTuber seeming apologized for the incident "@SpeakerPelosi I know you may not ever see this but I want you to know, I meant no foul harm yesterday when I did what I did. I'm not proud of it at all and I just would like for you to know that. I have no ill will against you or anyone in an elected officials position," the tweet read.
The reason behind this abrupt act is yet to be disclosed by Armando but in his first live stream, he had said his act against Pelosi was "for President Trump." Nancy Pelosi has been vocal about her disapproval of Trump and has on numerous occasions called him out on his follies.
Like when Trump finally supported that everyone should wear masks yet continued calling COVID-19 "the China virus," Pelosi criticized him for not accepting his contribution to the high number of cases in the U.S.
"If he had said months ago 'Let's wear a mask, let's socially distance' instead of having rallies and political-whatever-they-were, then more people would have followed his lead as the president of the United States, instead of being a bad example making it like a manhood thing not to wear a mask," she said.
"A briefing on the coronavirus should be about science and that is something the president has ignored," Pelosi added. "So I think a good deal of what we have suffered is clearly the Trump virus."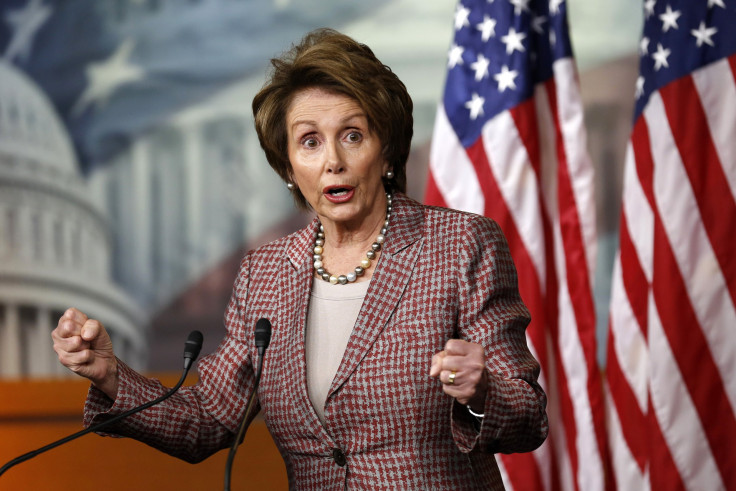 © 2023 Latin Times. All rights reserved. Do not reproduce without permission.