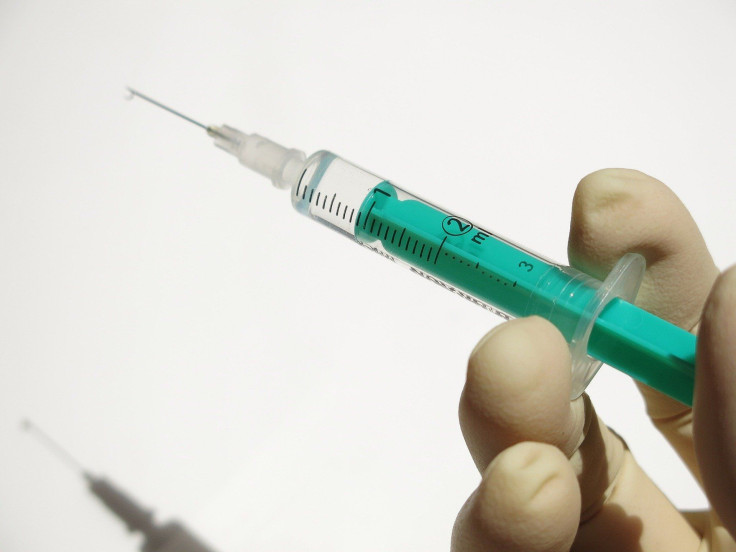 The devastating effects of xylazine, also known as "tranq," "tranq dope," and "zombie drug," are wreaking havoc in major cities across the nation. It can cause the user's skin to rot.
The substance was used to cut heroin, but more recently, it has been found in fentanyl and other illegal drugs. It seemed to first emerge in Philadelphia before moving west to San Francisco and Los Angeles.
Xylazine, a non-opioid approved for veterinary use by the Food and Drug Administration (FDA), is unsafe for human consumption, and those who overdose on it do not react to naloxone, also known as Narcan, the most widely used overdose reversal medication.
Xylazine is FDA-approved for use in animals as a sedative and pain reliever. Xylazine is not safe for use in humans and may result in serious and life-threatening side effects that appear to be similar to those commonly associated with opioid use, making it difficult to distinguish opioid overdoses from xylazine exposure.
However, we do not know if side effects from xylazine exposure can be reversed by naloxone. Since we do not know if reversal agents regularly used in veterinary medicine (e.g., yohimbine hydrochloride, tolazoline hydrochloride) are safe or effective in humans, they should not be used, according to FDA.
With repetitive exposure, xylazine can result in sedative-like symptoms like excessive sleepiness and respiratory depression and even raw wounds that can quickly become serious and spread rapidly.
If left unchecked, the crusty ulcerations, which can develop into dead skin called eschar, may require amputation.
"Tranq" falls into a perplexing and horrifying gray area because it is not classified as a controlled substance for people or animals; hospitals hardly ever test for it with regular toxicology screenings.
One Philadelphia user abruptly developed xylazine-specific wounds close to her injection sites for opioids last month.
"I'd wake up in the morning crying because my arms were dying," Tracey McCann, 39, told the New York Times.
90% of the lab-tested drug samples from 2021, according to the city, contained xylazine, which raises the risk of an overdose when mixed with other illegal substances.
However, the deadly mix of drugs is what makes xylazine appealing; with the aid of "tranq," the opioid high from drugs like fentanyl is prolonged.
"It's too late for Philly," Shawn Westfahl, an outreach worker with Prevention Point Philadelphia, told. "Philly's supply is saturated. If other places around the country have a choice to avoid it, they need to hear our story."
People with substance use disorders who become dependent on the drug that turns users into zombies think the newly discovered substance eliminated "any kind of pleasure" associated with being high.
"Tranq is basically zombifying people's bodies. Until nine months ago, I never had wounds. Now, there are holes in my legs and feet," Sam, 28, told Sky News.
Concerning "tranq" trends have emerged as the New York City Department of Health recorded 2,668 overdose deaths in the city in 2021. Experts caution that xylazine may make the current drug pandemic worse.
The prevalence of the drug, in the opinion of Dr. Gary Tsai, head of substance abuse prevention and control at the LA County Department of Public Health, "would increase deaths from overdoses."
A report from 2022 claims that xylazine has been found in 36 states. The substance was discovered in 25% of samples just in New York City.
The San Francisco Department of Health reported earlier this month that four overdose victims had low amounts of xylazine in their systems, indicating that the drug may be concealed in drugs that users are unaware of.
© 2023 Latin Times. All rights reserved. Do not reproduce without permission.