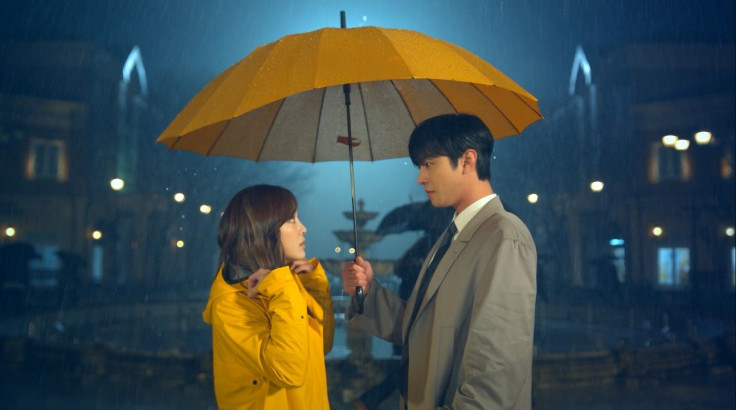 As the saying goes, "new year, new you!" 2022 brought us another hope leading to exciting beginnings and an abundance of blessings. With the list of resolutions, there are surely things you want to change, however, some things must stay the same ⁠— like watching episode after episode of some breezy and happy-go-lucky Korean original dramas.
Indeed, the year 2021 offered us one-of-a-kind Korean content. Netflix gained huge success because of "Squid Game," the series became the streaming site's most-watched series with 95% of its viewers internationally. A lot of streamers take time to search for more exciting content nowadays. Well, to make it easier for everyone, below are ten Korean originals to watch on Netflix this 2022.
All of Us Are Dead
Originally based on the webtoon titled, "Now at Our School," included in a chart of webtoons to be adapted into drama this year. A zombie-related drama that focuses around a high school that becomes the place for zombie contamination, wherein students are trapped fighting for their survival. "All of Us Are Dead" is scheduled to air on Friday.
Juvenile Justice
Directed by Hong Jong-chan, "Juvenile Justice" is a crime-drama series that tackles the story of a judge who is known for disliking juveniles. He has become the newly appointed judge of a juvenile court in the Yeonhwa District. The plot sends a message of how society is also responsible for juveniles' acts. "Juvenile Justice" started airing on Netflix Tuesday.
Forecasting Love and Weather
The drama stars Park Min Young and Song Kang and is directed by Cha Young Hun. It delivers the connection between the weather and people's day-to-day lives, how both bring unexpected changes. The story will revolve around a complex troublesome office romance. "Forecasting Love and Weather" will premiere on Feb. 12.
Business Proposal
The drama is based on a popular web novel and webtoon of the same title. An office romance drama with a flawless CEO and a typical employee who both meet on an unplanned blind date. They struggle to find their way to romance while in the company together. "Business Proposal" will start airing on Netflix on Feb. 21.
Thirty Nine
The drama, which is set to air on Feb. 16, features a powerful set of cast, Son Ye-jin, Jeon Mi-do and Kim Ji-hyun. The story is about three friends, all 39 years old, who met in college and are now on the edge of turning 40 years old. The plot will display everyday situations of the protagonists who will encounter unforeseen situations.
Twenty Five, Twenty One
The youth drama directed by Jung Jeehyun will show the adolescent dream, depicting a story from 1998 to 2021. "Twenty Five, Twenty One" is a romantic Korean drama following the life of a fencing prodigy who struggles from a financial crisis, and works as a sports reporter where she meets the love of her life. The drama will be available on Feb. 12 on Netflix.
Tomorrow
"Tomorrow" stars Kim Hee-seon, Rowoon and Lee Soo-hyuk. A different kind of angle where the grim reapers who used to escort the dead now save those who want to die. It is an afterlife fantasy drama, based on a webtoon of the same name. The story follows Choi JunWoong and his job with the Special Crisis Management Team of the underworld. Its original release date was June 18, 2021, but will now air from May 6.
The Sound of Magic
Another webtoon-based drama, "The Sound of Magic," is about a girl who had to grow up too fast, and a mysterious magician who desires to remain a kid. It is directed by Kim Sung-yoon who also led the Netflix hit series, "Itaewon Class." The upcoming drama has been previously anticipated in 2021, however, its airing date was moved this year, the exact schedule is still not known.
Glitch
"Glitch" is about a woman looking for her missing boyfriend, after he disappeared one night in a flash of unknown lights. With the help of the members of UFO watchers, she tries to uncover the truth behind a mysterious secret. The drama stars Jeon Yeo-been, Nana and Lee Dong Hwi. "Glitch" is slated to release this year on Netflix.
A Model Family
"A Model Family" follows the life of an ordinary family that is about to collapse due to bankruptcy, which soon gets involved with a dangerous drug ring. Jung Woo, Park Hee-soon, Yoon Jin-seo and Park Ji-yeon stars in this drama. "A Model Family" is reported to be available this year, the exact release date has not yet been announced.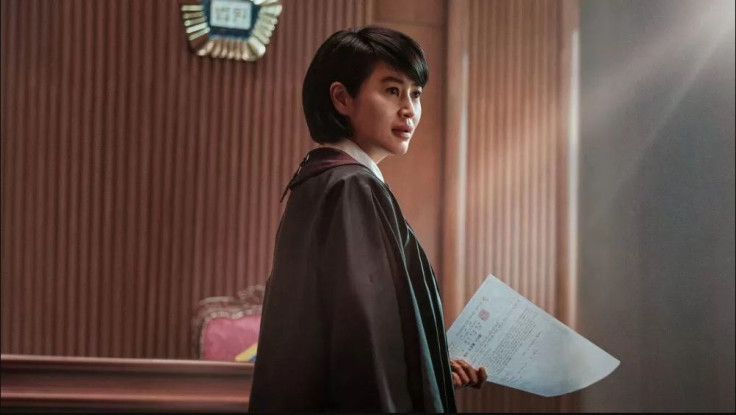 © 2023 Latin Times. All rights reserved. Do not reproduce without permission.