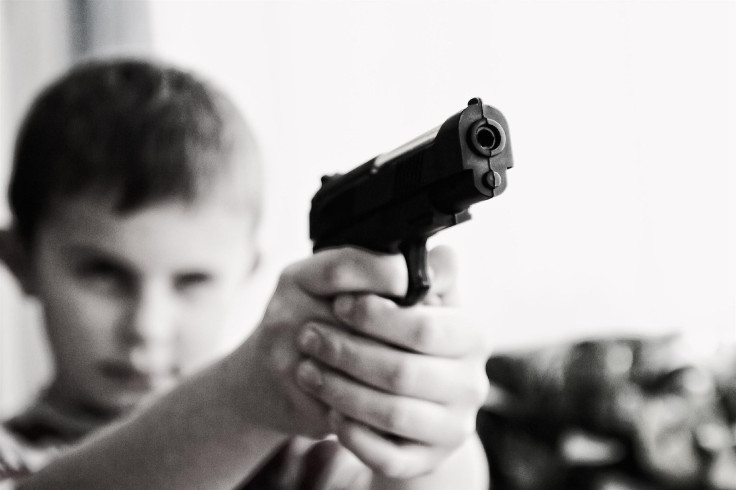 A 12-year-old boy accidentally shot himself dead after finding a gun at a friend's house during a sleepover in Lakeland, Florida on Friday, Dec. 16.
The victim, a 12-year-old boy, whose identity has been withheld by the officers, was dropped off by his mother for a sleepover at his friend's house on Friday, Dec. 16. During the sleepover, the victim and his friend, a 13-year-old boy, were spending time in the garage when the 12-year-old found a handgun in one of the vehicles, Fox News reported.
After finding the gun, as the boy was handling the gun, he accidentally shot himself. Following the shooting, officers from the Lakeland Police Department received information regarding a shooting involving a child at around 7 p.m. and responded to a home in the 5500 block of Starling Loop.
When the officers responded to the scene, they found emergency medical officials rendering aid to the boy. The boy was later transported to the Tampa General Hospital for treatment. However, despite the treatment, he succumbed to his injuries and died.
When officers contacted the boy's mother at the hospital regarding the shooting incident, she said she was under the impression that an adult was at home supervising the children during the sleepover. However, no adults were present at the residence, ClickOrlando reported.
The family members of the 13-year-old boy were at work and had not given the boy permission to have guests over. They were totally unaware that his friend was there.
The investigation into the incident currently remains open.
In a similar but unrelated incident, a two-year-old boy accidentally shot and killed himself after he found a loaded gun in his dad's pickup truck in North Carolina, as previously reported.
The toddler, identified as Warren Bennett Oser, who was called Bennett by his family members, curiously climbed into his dad's truck through an open door and found the loaded Smith & Wesson 40-caliber handgun in the front seat of the vehicle. He then picked up the gun and while playing with it, he accidentally shot himself in the head.
Even though Oser's parents were at home with him at the time of the incident, they were not able to prevent the tragedy from happening. He was immediately rushed to Johnson Medical Center Clayton for treatment of his gunshot wounds. However, while he was undergoing treatment, Oser died from his injuries.
© 2023 Latin Times. All rights reserved. Do not reproduce without permission.