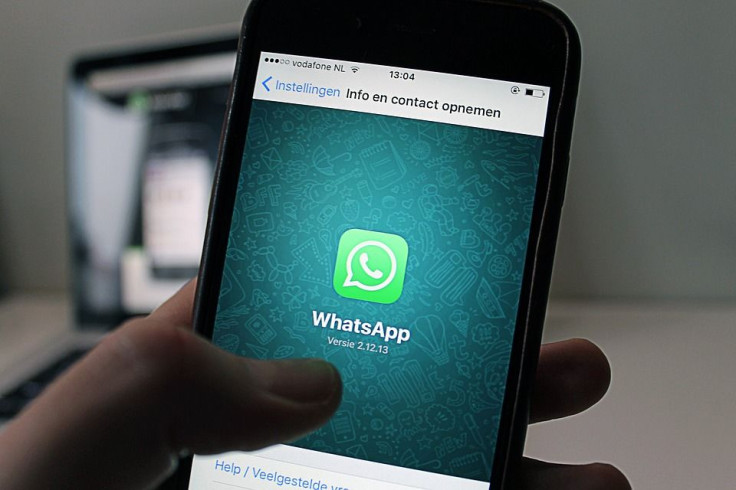 A 13-year-old girl allegedly killed herself after her friends removed her from a WhatsApp group.
Sofia Sportelli, 13, from Monopoli, Italy, was reportedly upset after her friends removed her from a WhatsApp group. Upset over this, she locked herself in the bathroom while her parents were absent from the family home and hanged herself to death. When her mother returned home, she found her daughter hanging dead still clutching her mobile phone in her hands, Daily Express reported.
Emergency services rushed to the scene and tried everything possible to revive her. However, despite their best efforts, she couldn't be saved and was pronounced dead at the scene.
Following the girl's death, the Carabinieri, the national gendarmerie of Italy who primarily carries out domestic and foreign policing duties, have opened an investigation into her death.
They will analyze the social networks that the girl used and her chats and will likely search through the memory of the 13-year-old's smartphone for clues to see if she may have been a victim of bullying.
When her friends were asked to give an account of why the teenager had been excluded from a chat room, they stated that "it was just a joke."
Following the girl's death, Mayor Angelo Annese proclaimed a day of mourning for Nov. 22.
"We cannot pretend nothing is happening. I have decided to proclaim a day of mourning for tomorrow," he said after her death.
All public events scheduled for Nov. 22 were suspended and flags were flown at half-mast in municipal offices and all public buildings.
Mayor Annese also invited public offices in the municipality, schools, shops, and businesses to observe a minute's silence in conjunction with the start of the funeral ceremony.
The funeral had the girl's white coffin in the middle of the aisle with her father beside it holding the photo of his daughter clutched close to his chest.
During the funeral ceremony, several children held white balloons as they left St Anne's Church and then let fly free, amid applause and tears. The funeral was also attended by Mayor Annese as well as all of the leaders of the police force.
© 2023 Latin Times. All rights reserved. Do not reproduce without permission.