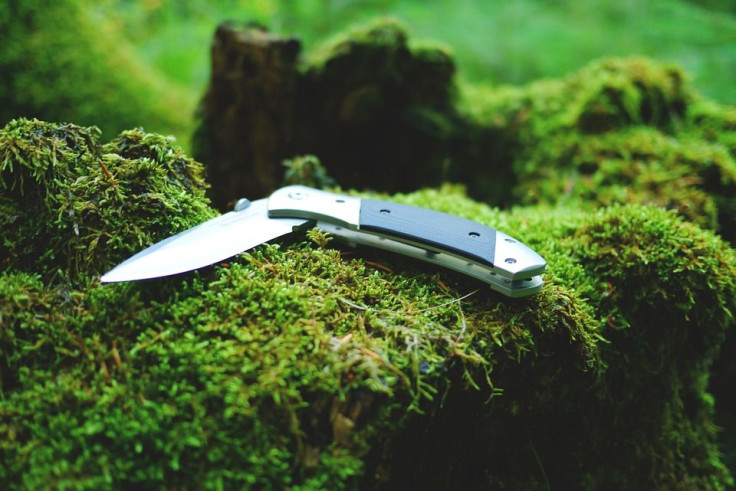 A teenage boy in Florida is being charged as an adult in the death of a 13-year-old girl on May 9. The suspect, identified as 14-year-old Aiden Fucci was arrested and initially charged with first- degree murder on May 10 after the victim's body was found in a wooded area in the community of Durbin Crossing near Jacksonville.
Tristyn Bailey was reported missing by her family just hours before her body was found. State Attorney R. J. Larrizza said the victim sustained 114 stab wounds from what authorities believe is a folding buck hunting knife found in a nearby pond not far from where the attack took place.
Police determined these were defensive wounds as at least 49 stabs were found on her hands, arms and head. Larizza said the hunting knife that was recovered had a missing tip which was found embedded in Bailey's scalp.
According to Fox News, Fucci does not have any criminal history. However, investigators said that prior to Bailey's murder, the suspect had told "several" people that he "intended to kill someone." Although Fucci did not specify who this person was, he did say he was going to take his victim into the woods and stab them.
"The statements that the defendant made to his friends made it clear that he was considering a homicide. And I got to tell you this, it's disturbing and concerning that those statements were not … taken seriously by the folks that heard them," Larrizza said.
He added that after reviewing all of the evidence it was not difficult to decide whether the 14-year-old boy should be put on trial as an adult. If he is convicted in juvenile court Fucci could be up for parole in just a few years.
The St. Johns County Sheriff called Bailey's death a "cold-blooded murder" and said, "the word accident is nowhere involved in this case."
Fucci and Bailey were schoolmates and both grew up in the same neighborhood. They attended Patriot Oaks Academy, where Bailey was a cheerleader. Authorities say a motive in the case is still unclear.
If convicted, Fucci faces life imprisonment but he would be eligible for a review at 25 because of his age. The state attorney's office also filed a transfer order to move the teenage boy to the adult court system. He will be moved out of a juvenile facility to one outside of Volusia County.
Meanwhile, an attorney for Fucci withdrew as counsel last week and he will now be represented by the Public Defender's Office. Attorney Josh Mosley will be the lead attorney in the teen's case.