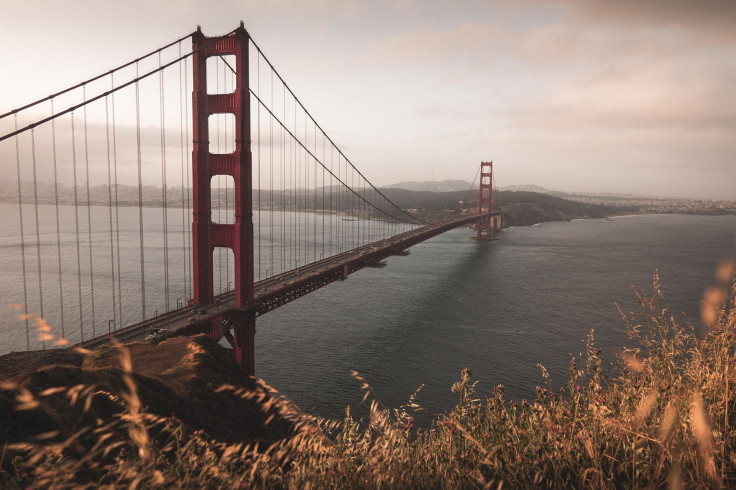 A 16-year-old boy reportedly jumped to his death from San Francisco's Golden Gate Bridge on Tuesday, Dec. 13.
A 16-year-old boy, an Indian American teenager, reportedly committed suicide and jumped to his death from San Francisco's Golden Gate Bridge at around 4:58 p.m. on Tuesday, Dec. 13. The boy's phone, bag, and his bicycle were found on the structure, Yahoo News reported.
Following the incident, the US Coast Guards conducted a two-hour search and rescue operation in an attempt to find the 12th grader after they confirmed they saw a person jump off the bridge. However, despite their efforts, the boy was found dead. The deceased boy's parents confirmed his death.
According to the bridge's official website, at least 30 people commit suicide by jumping from the Golden Gate Bridge each year. According to statistics provided by the Bridge Rail Foundation, which is a non-profit organization that works towards ending suicides on the Golden Gate Bridge, around 25 people committed suicide at the bridge last year. Meanwhile, nearly 2,000 suicide cases have been reported since the bridge opened in 1937. After the bridge opened, between 1937 and 2012, an estimated number of 1,400 bodies were recovered of people who jumped from the Golden Gate Bridge, San Francisco News reported.
After thousands of reported suicides from the bridge, the city is currently in the process of building a safety guard around the Golden Gate Bridge to prevent further suicides. The project was said to be completed by Jan 2023. The project costs about $400 million.
However, new reports indicate that it could take until Dec 2023 for the project to get completed. The project entails adding stainless steel mesh nets measuring 20 feet on both sides of the 1.7-mile bridge to prevent suicides.
The safety guard is a 20-foot wide iron mesh net that could potentially cause injury if one were to jump off. The potential injury inflicted is believed to prevent those with suicidal tendencies from jumping to their deaths. Old maintenance platforms are also being replaced with newer ones as part of the project.
© 2023 Latin Times. All rights reserved. Do not reproduce without permission.