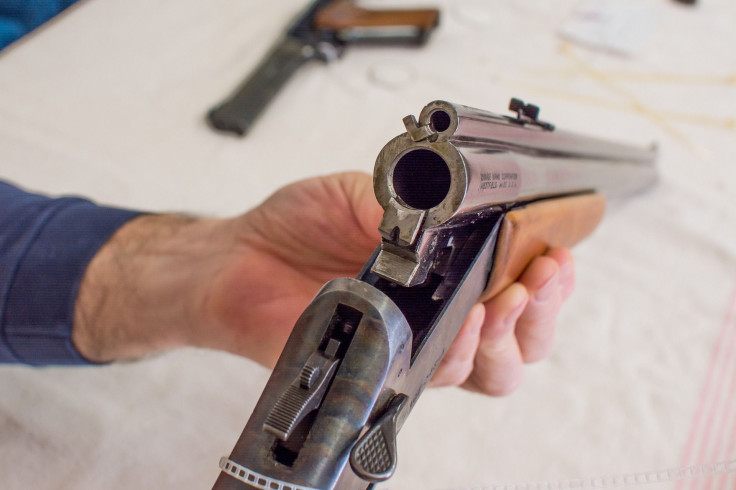 A 17-year-old boy reportedly killed his mother with a shotgun after an argument in South El Paso, Texas on Friday, Dec. 16
The accused, 17-year-old Juan Ortiz, reportedly got into an argument with his 34-year-old mother Isabel Ortiz at their residence along the 300 block of South Hills in South El Paso, Texas on Friday, Dec. 16. As the argument escalated, Ortiz shot his mother dead with a shotgun. The shooting was witnessed by the victim's brother and one of her children, Yahoo News reported.
Following the shooting, Isabel was taken to a local hospital for treatment where she died shortly after arrival.
Meanwhile, Ortiz fled from the scene after the shooting. Ortiz was arrested when U.S. Customs and Border Protection checked for warrants as he returned to the U.S. from Juárez at the Paso Del Norte international bridge in Downtown El Paso on Sunday, Dec. 18.
Ortiz was arrested and taken to the El Paso County Jail. He is charged with murder and is being held on a $750,000 bond, KTSM 9 News reported.
Following the incident, the police also obtained video surveillance footage from the crime scene. The footage showed the suspect fleeing the scene on foot after shooting his mother. The surveillance video also showed an unidentified person attempting to hide the suspected firearm used in the murder in a vehicle outside the home.
In a similar but unrelated incident, a 10-year-old boy shot and killed his mother for not buying him a virtual reality headset in Milwaukee, Wisconsin, as previously reported.
The accused, a 10-year-old boy, allegedly shot and killed his 44-year-old mother, Quiana Mann, near 87th and Hemlock streets in Milwaukee, Wisconsin on Nov. 21 because she woke him up early and refused to buy him a virtual reality headset.
When police questioned the boy, he told the officers that his mother had refused to buy a virtual reality headset he wanted from Amazon. He told the officers that the night before the shooting, he got his mother's set of keys for the gun lock, went down to the basement, and found the gun. He then took a shooting stance and when his mother walked in front of him, he tried to shoot the wall to 'scare her.'
However, he shot her in the face. Following the shooting, the boy was charged with first-degree reckless homicide. If convicted of the charges against him, he could face 60 years in prison.
© 2023 Latin Times. All rights reserved. Do not reproduce without permission.