A horse owner was shocked to find an unknown person in her stable, sexually assaulting her horse. The owner reported the incident to the police after witnessing the abuse over surveillance video. Police released images of the suspect. 19-year-old Jackson Z Kelley was identified and arrested as the suspect of the bestial abuse.
Hillary Swarr, owner of the Turner Hill Equestrian Stables, in Norfolk, Boston was alerted on July 15 of the stall door in the stables being opened. She checked the surveillance cameras inside the stable to see what had triggered the alarm. The shocked horse owner witnessed a man sexually abuse one of her horses.
The man in the video broke into the stable at around 4:30 a.m. He then proceeded to unplug the surveillance cameras in the stable. However, he forgot to unplug the one that captured his heinous actions, Boston.com reported.
Having witnessed her horse being sexually assaulted, Swarr alerted the police. The police launched an investigation into the break-in as well as animal abuse. They shared surveillance images of the suspect, urging members of the public to come forward with any information to help nab the sexual predator.
Swarr stated that she believes the suspect was someone with horse handling experience. She told WCVB that the suspect was able to take the horse out of the stable and halter it. He expertly used the cross-tie system to secure the animal in a particular position. He then gave the animal feed to keep it occupied before climbing onto a step-stool and violating it.
Police received multiple calls which helped them identify the suspect. Before they arrested the suspect, Kelley turned himself in on Tuesday, July 20. He was accompanied by his lawyer to the police station.
Kelley was arrested and taken to Wrentham District Court. At the district court, he was arraigned on the charges of sexual contact with an animal, cruelty to animals and nighttime breaking and entering with intent to commit a felony. He pleaded not guilty to the charges against him. The court ordered the teen to be held without bail.
The suspect is to reappear in court on Friday, July 23, appearing for a hearing that will determine if he is a danger to the public.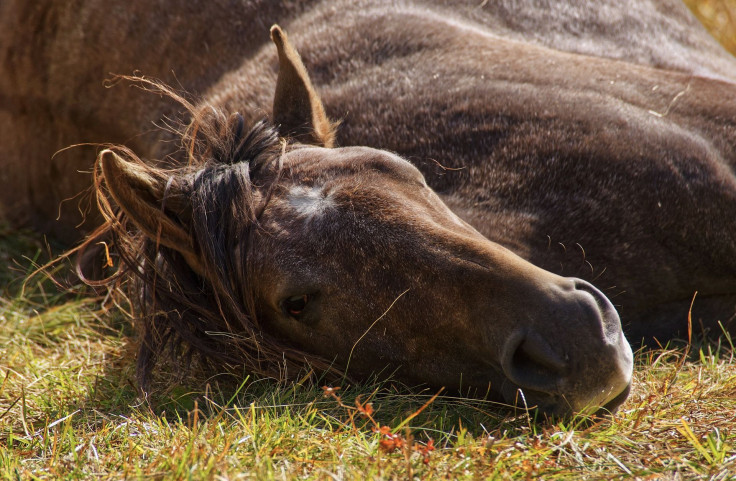 © 2023 Latin Times. All rights reserved. Do not reproduce without permission.