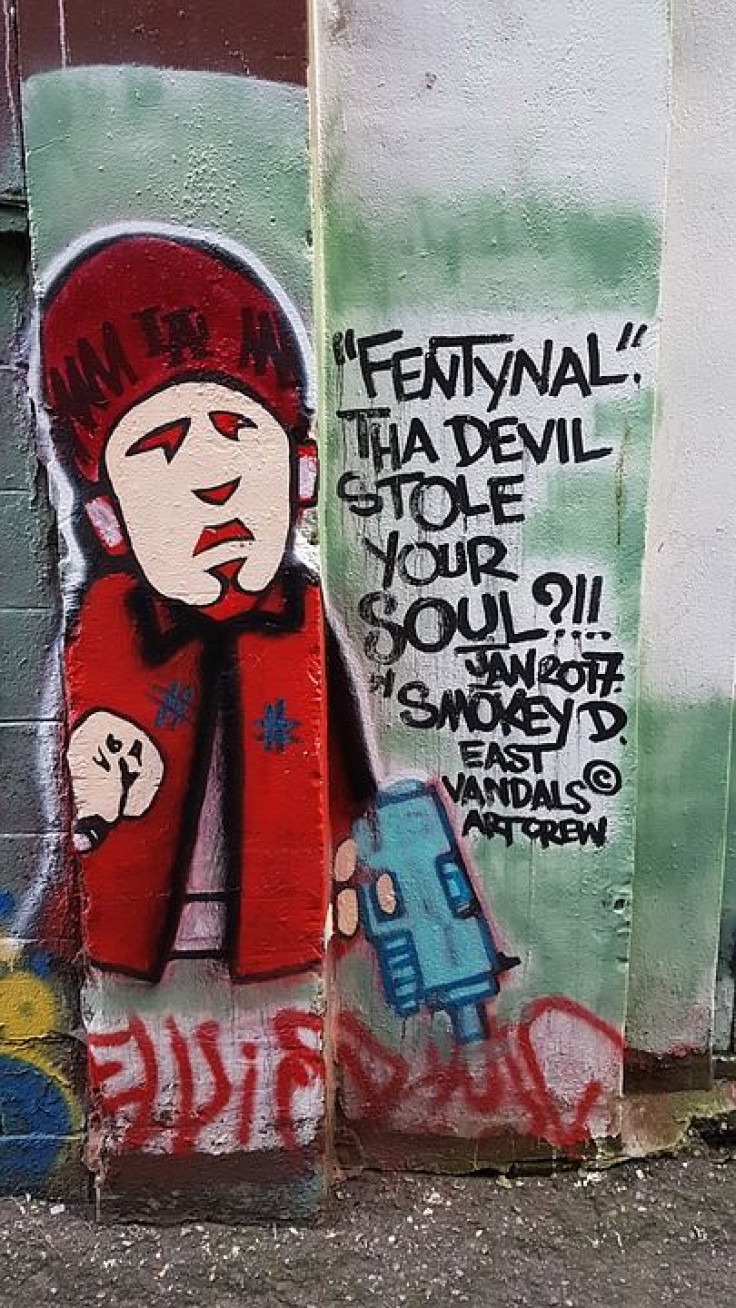 A state trooper arrested two men in Arizona last week while conducting a regular traffic stop. The men were found to be in possession of approximately 30,000 fentanyl pills in their Chevrolet Cobalt when the trooper had pulled them over in Casa Grande, about 47 miles south of Phoenix. The suspects, both aged 25, were identified as Manuel Carrillo Serrano and Alan Aguilar.
According to Fox News, the trooper discovered three wrapped bundles inside the vehicle, and upon inspection, revealed 8.2 pounds of fentanyl pills. Both men were arrested and are now facing charges related to suspicion of transportation of narcotic drugs for sale. They will be held in custody at the Pinal County Jail with a bail bond set at $50,000.
Based on data from the Centers for Disease Control and Prevention (CDC), the US is in deep opiod crisis with Fentanyl being a major contributor to 73% of synthetic opioid-involved deaths in the country in 2019. It is considered to be 100 times stronger than morphine and can cause serious harm and death.
Just last week, the parents of a 15-month old infant were charged with murder after their child died from a fentanyl overdose in September. Adler Metcalf, 22, and Sandy Acuna, 20 from Jurupa Valley, Los Angeles, had called 911 to report that their child was not breathing. Paramedics who responded to the call provided life-saving measures but despite all their efforts, the child died.
The Riverside County Sheriff's Department's Overdose Death Investigations and Narcotics Unit determined the infant was a victim of homicide brought on by a fentanyl overdose. Both Metcalf and Acuna are charged with willful harming of a child along with murder charges.
As the United States struggles to deal with the nation's opioid epidemic, Washington Attorney General Bob Ferguson has taken the state's case against the country's top three biggest drug distributors to trial. Ferguson, a well known Democrat, delivered his opening statement in King County Superior Court saying that his case could possibly be the most significant public health lawsuit his agency has ever filed. The case focuses on the said drug distributors being held accountable for their role in the nation's crippling opioid crisis. Washington's case against drug distribution companies is the first to go to trial.
The attorney general's office filed a lawsuit against McKesson Corp., Cardinal Health Inc. and AmerisourceBergen Corp. in 2019, whereby it alleges the companies to have made billions off the opioid crisis by shipping massive amounts of prescription painkillers into the state. This is despite their knowledge that such drugs could likely fall into the hands of drug dealers and usher people with addiction issues into a deeper rabbit hole.