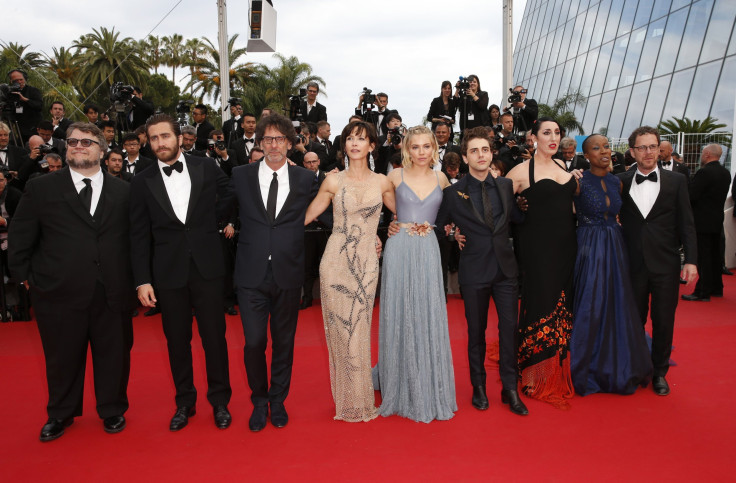 The 68th annual edition of the International Cannes Film Festival has concluded with its closing ceremony after awarding the winners of this year. The festival's jury was presided by filmmaking brothers Joel and Ethan Coen, and included Mexican director Guillermo del Toro, Canadian filmmaker Xavier Dolan, British star Siena Miller, French actress Sophie Marceau, actor Jake Gyllenhaal and Malian actress Rokia Traore, as well as Spanish movie star Rossy de Palma. In terms of Latino representation, we were particularly excited for Mexican director Michele Franco's and Colombian director César Augusto Acevedo's win.
Acevedo's "La Tierra y la Sombra" narrates a countryman's journey back home to take care of his dying son. The project, which took almost eight years to get done began by the director's yearning to not forget and bring back the loved ones he'd lost, including his mother who passed away when he was 20. The film was very well received in Cannes and earned him the most prestigious award a debutant can earn at the festival: the Camera d'Or or Best First Feature.
As for Franco, this was his second win at the festival who was awarded Best Screenplay for his film "Chronic," which tells the story from caretakers' perspective after realizing they have relationships with patients that family members will never have. "I wanted to show a portrait of how complicated these moments can be," said the director. "The way a stranger can introduce himself to the situation and help, not just by doing his job but by getting involved emotionally with the family." Find the complete list of winners below:
Palme d'Or: "Dheepan," Directed by Jacques Audiard
Grand Prix: "Son of Saul," Directed by Laszlo Nemes
Best Director: "The Assassin," Directed by Hou Hsiao-Hsien for
Best Screenplay: "Chronic," Written by Michel Franco
Camera d'Or (Best First Feature): "La Tierra y la Sombra," Directed by Cesar Acevedo
Jury Prize: "The Lobster," Directed by Yorgos Lanthimos
Best Actress: Rooney Mara for "Carol" and Emmanuelle Bercot for "Mon Roi" (Shared Prize)
Best Actor: Vincent Lindon for "The Measure of a Man"
Palme d'Or (Short Film): "Waves '98," Directed by Ely Dagher
© 2023 Latin Times. All rights reserved. Do not reproduce without permission.