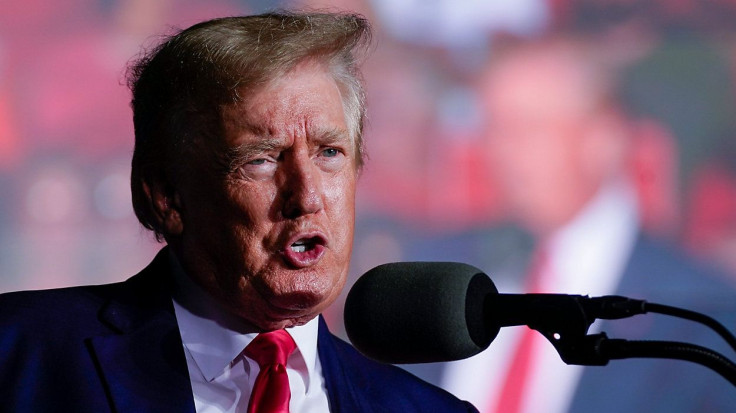 Former President Donald Trump is up against politicians including Nikki Haley, so ahead of the 2024 election, let's take a peek inside presidential hopefuls' war chests.
There are still more than 500 days until the 2024 election, but the campaign has already started. That means you need to have money, so POLITICO has revealed what it learned from the presidential candidates' FEC reports. They cover the beginning of 2023 through March 31.
Trump's campaign raised more than $14.4 million in the first quarter of 2023. There was a surge in fundraising after he announced in March that he anticipated getting arrested. Even though that indictment provided a boost, his first-quarter numbers still trail where he was at the same time during his reelection bid in 2019. He started this month with $13.9 million on hand.
Haley, also a Republican, raised around $8.3 million between her campaign, leadership PAC and joint fundraising committee. Previously, her campaign had announced that she had raised $11 million among those entities. It is a figure that they seemed to get by double-counting transfers between her committees. At the end of the quarter, her campaign committee had approximately $4 million in the bank.
Last quarter, Vivek Ramaswamy, a wealthy biotech entrepreneur, brought in $11.4 million, much of it came from himself. So far, he has pumped more than $10 million into his campaign. It includes a loan of $250,000 that he took in February as well as a $10 million loan last month.
Michigan entrepreneur Perry Johnson brought in $3.8 million. And $3.4 million of that came from a personal loan to the campaign.
South Carolina senator Tim Scott announced his presidential exploratory committee last week. It means that getting a peek into those financials is not possible until July. But going by his Senate filing, it showed $1.6 million raised and $21.9 million on hand. The money can be transferred to his presidential committee.
Marianne Williamson, a Democrat, raised $773,000. She had $240,000 on hand and she loaned herself $100,000.
Meanwhile, former U.S. Secretary of State Mike Pompeo said on Friday that he will not run for president in the upcoming election, reported The Guardian.
The Trump ally opted out of the White House race that would have put him into competition with his former commander-in-chief.
In January, he had said that he was weighing a run. Now the former Trump administration official released a statement on the decision saying that to those of you "who this announcement disappoints, my apologies." He called the decision a personal choice.
He also addressed to "those of you this thrills, know that I'm 59 years old." He said that there remain many more opportunities for which the "timing might be more fitting as presidential leadership becomes even more necessary."
He would have been the second former Trump cabinet member to enter the race to challenge the businessman-turned-politician for the 2024 Grand Old Party nomination. He would have joined Haley, a former United Nations ambassador. She announced her campaign in February.
© 2023 Latin Times. All rights reserved. Do not reproduce without permission.