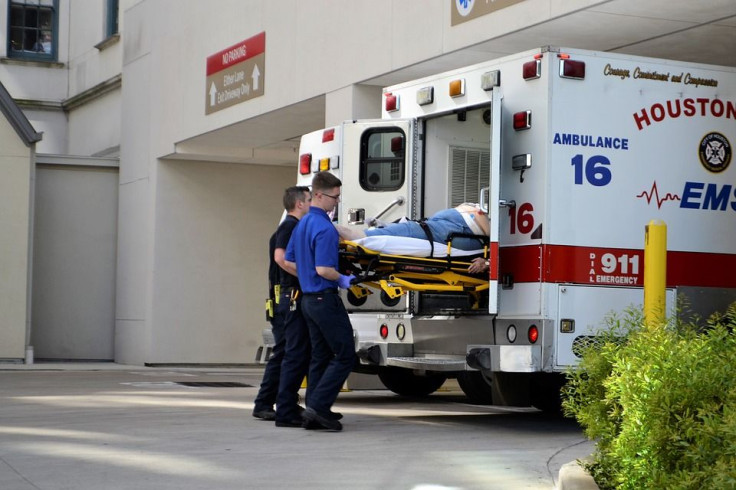 A nurse in the UK was stabbed by a man who went amok over hospital visiting restrictions imposed due to Covid-19 pandemic. Joanne Kelly, 47, was attacked by a 21-year-old man who was later tackled by security guards and apprehended.
According to West Midlands Police, the incident occurred just before 11am Tuesday while Kelly was on duty at the New Cross Hospital in Wolverhampton. Witness accounts stated the suspect was spotted getting agitated outside the entrance to A&E as nurse Kelly attempted to calm him down.
The hospital had been running a limited visiting pilot scheme to make it easier for visitors during the pandemic. However, this was paused due to a spike in Covid admissions.
Not seemingly pleased with the new restrictions in place, the man suddenly pulled out a knife as he flew in a fit of rage and stabbed Kelly. Security guards pinned him down as armed police arrested the livid suspect. The critical care nurse was rushed into the operation theatre for surgery in the same hospital she works in and was treated for her injuries. Police reassured that Kelly's wounds were fortunately believed to be non-life threatening.
A woman who identified herself as Kelly's niece, told The Sun that her aunt was in "good condition in hospital" and "doing OK".
The suspect was detained on suspicion of wounding the nurse but was later released pending further investigation. A 47-year-old woman is now in the custody of West Midland Police who is being held and questioned on suspicion of perverting the course of justice. Anyone with information on the incident has been asked to contact the police immediately.
The horrific assault comes just 12 days after a man knifed two paramedics who responded to his call to treat him. Marty Smith, 53, lunged and attacked both the ambulance emergency service workers with two 18inch kitchen knives. He was arrested and eventually admitted to two charges of wounding with intent to cause grievous bodily harm. The Wolverhampton Crown Court sentenced Smith to nine years in prison.
West Midlands Ambulance Service has procured nearly 1,300 body cams in an effort to help document and protect its staff from physical attacks. In the last year, there have been 1,162 attacks on emergency service staff, a 60% rise in the past five years with verbal assaults almost doubling in numbers.