The FBI and the Department of Justice charged a 22-year-old man from central Pennsylvania, with wire fraud and identity theft on Tuesday, accusing him of impersonating Trump family members on Twitter.
The impersonator had also tricked former President Donald Trump into believing that one of his accounts was legitimate, by raising over $7,000 for a fake organization through a Ponzi scheme. He was misrepresenting himself as former President Trump's family members on social media in order to raise funds for a bogus political organization, which he then utilized to defraud contributors and pocket the funds, CNN reported.
Joshua Hall, 22, is accused of stealing thousands of dollars from several people around the country by promoting a fraudulent organization, called "Gay Voices For Trump" that purported to support Trump's re-election, the New York Times reported.
Hall fabricated social media accounts and messages in the name of Trump's now-deceased brother Robert Trump, claiming that Robert was the organization's co-founder and Hall's partner. He also allegedly used social media to impersonate Barron Trump, the former President's 15-year-old son.
The Times reported that Hall was in fact a food delivery man from Mechanicsburg, Pennsylvania who has also created bogus accounts posing as former Illinois Governor Rod Blagojevich, former White House coronavirus response coordinator Dr. Deborah Birx, and Vice President Kamala Harris' father. Hall also raised $815 on GoFundMe before the impersonation of Trump's family, by asking followers to help him pay for a lawyer stating harassment at the hands of a "Planned Parenthood loving radical leftist."
Last year, Hall had told CNN that his posts had "no malevolent intent" and that he was "just trying to gather up Make America Great Again (MAGA) supporters and have fun."
The crimes committed by Hall, wire fraud, and identity theft have a maximum penalty of 20 years and 2 years in prison, respectively, according to Forbes.
Hall's impersonation was brought to the attention of authorities in November 2020 after former President Trump shared comments Hall made on a fake account impersonating Trump's sister Elizabeth Trump Grau. After mistaking the fake account as a real one, Trump had retweeted and said, "Thank you Elizabeth, LOVE!" The fake account's bio said, "I'm the first sister of the United States, but you can call me Betty."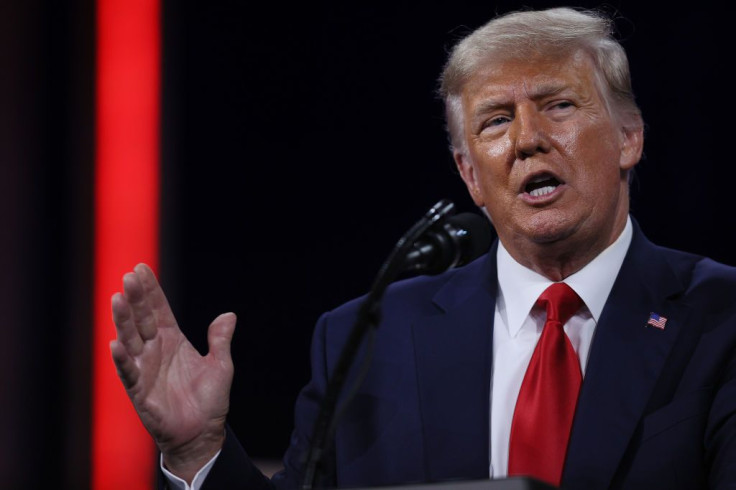 © 2023 Latin Times. All rights reserved. Do not reproduce without permission.