A series of tweets by a correspondent has made many wonder if Donald Trump will return as the President by August.
In response to a post on Twitter about a CNN report on Trump supporters and QAnon believers anticipating a coup that would restore Trump to the White House, the New York Times' Washington Correspondent Maggie Haberman tweeted, "Trump has been telling a number of people he's in contact with that he expects he will get reinstated by August (no that isn't how it works but simply sharing the information)."
Haberman said that "it isn't happening in a vacuum" but seems to be part of a strategy by Trump to counter the possibility of an indictment from the Manhattan DA. "He is not putting out statements about the 'audits' in states just for the sake of it," Haberman tweeted. "He's been laser focused on them, according to several people who've spoken with him."
But Jenna Ellis, one of the former president's attorneys, said, "no, President Trump is not going to be 'reinstated'." "The election was lawless, six states allowed their delegates to vote by false certifications, but the EC process happened. The Constitution has only one process for removal of a sitting president: impeachment and conviction. No, President Trump is not going to be 'reinstated,'" she tweeted.
"The best thing we can do as constitutionalists moving forward is to ensure this utter disregard for states' election laws never happens again. That's why election integrity is the number one issue facing America today," she further wrote.
Last month, a Reuters/Ipsos poll revealed that one-fourth of the country said that Trump is the "true president" of the US, reported USA Today. The poll surveyed 2,007 Americans, including 909 Democrats and 754 Republicans, from May 17 to 19. This comes over six months after the 2020 Presidential election and four months after Joe Biden's win was confirmed.
According to the poll, 32% of Americans agree with the statement that the Jan. 6 US Capitol riot "was led by violent left-wing protestors trying to make Trump look bad." But investigations from federal law enforcement and the judicial system found that the most of the rioters were Trump supporters.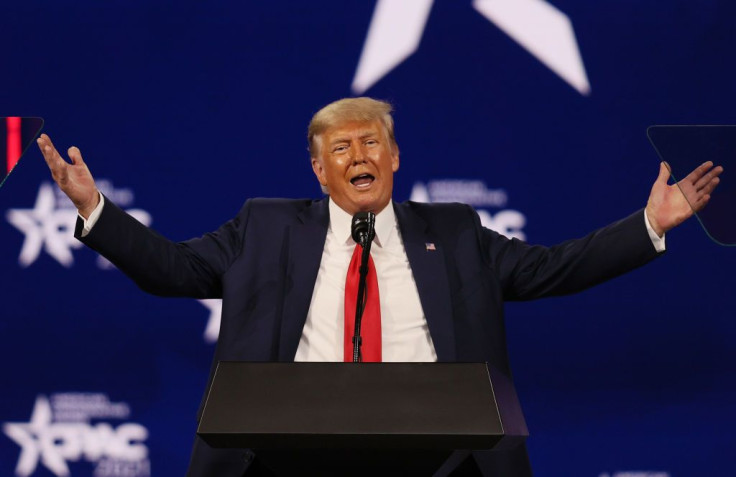 © 2023 Latin Times. All rights reserved. Do not reproduce without permission.