The war continues between Russia and Ukraine continues and the reported rape cases continue to gain ground. Although most of these claims have yet to be officially confirmed, the allegations made by civilians as well as images of casualties continue to become disturbing.
One case involves a 22-year-old woman who was allegedly raped and killed.
She was identified as Karina Yershova, the stepdaughter of Andrii Dereko. Before the turmoil between Russia and Ukraine started, the 22-year-old insisted that war would not happen.
"Don't talk nonsense, everything will be fine -- there will be no war," Yershova allegedly said to Dereko after telling her to leave Kyiv.
Yershova was someone who could easily stand out. She had long brown hair and tattoos but also lived with rheumatoid arthritis. Regardless, the Karina was bullish and wanted to prove she could live independently.
But with the Russian invasion formally happening in Bucha in March, Yershova sought shelter like many other civilians.
Her family still managed to keep in touch with her with Dereko believing that Russians would not get to the point of shooting or sexually assaulting civilians.
"We did not think that Russians would reach such a point that they would shoot civilians," he said. "We all hoped that at least they would not touch women and children -- but the opposite happened," Dereko quipped.
But after some weeks, Dereko and the family would not hear from Yershova. Her mother put up a post on Facebook, hoping to get some updates.
Friends informed the mother that images of a dead woman with similar tattoos to Yershova were posted on Telegram. The account was set up by a detective in Bucha who was trying to identify hundreds of bodies after Russian troops withdrew from the town.
The body, according to Dereko, was badly mutilated. The woman was reportedly killed by Russian soldiers and believed she was sexually assaulted.
These claims have yet to be verified, CNN reported.
Psychologist Vasylisa Levchenko claims that rape has now become a tool for Russians to demonstrate complete contempt for Ukraine people. She has spoken to about 50 women from the Kyiv region who say they were sexually assaulted by Russian soldiers.
"The weapon [rape] is a demonstration of complete contempt for the [Ukrainian] people," Levchenko stated. "There are people who feel guilty for not being able to do anything, guilty for surviving, for watching a person dying in front of them."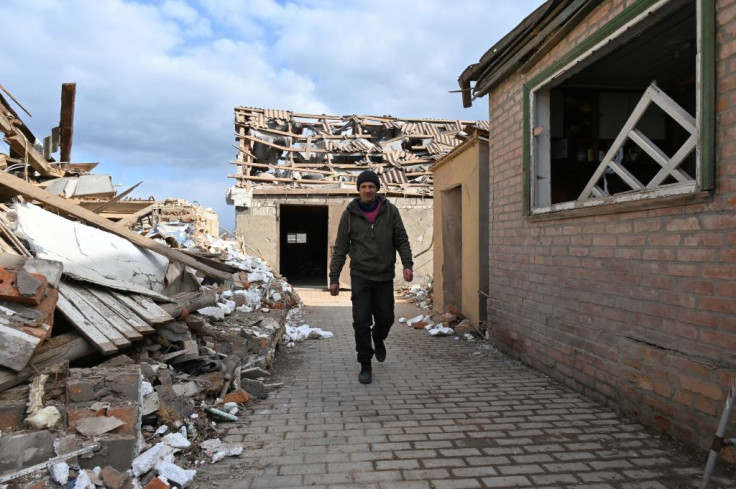 © 2023 Latin Times. All rights reserved. Do not reproduce without permission.