Former Watford and Barnet's 23-year-old footballer Ashley Charles allegedly rape a woman in a hotel room.
According to the Evening Standard, Charles, who currently plays for National League club Wealdstone, has been accused of forcing himself on a female in a hotel room while a friend, Dennon Lewis, was sleeping nearby.
Snaresbrook Crown Court heard how the former Watford youth players Charles and Lewis, together with a fellow footballer Michael Philips, on a night out at clubs including Mahiki, Club Maddox, and Lords London on March 14, 2021.
They reportedly planned to meet the woman and her friend, with who Lewis was said to be in contact on social media for several weeks. After clubbing, they went back to the women's hotel room. The victim admitted to having consensual sex with Philips during the night. However, she "woke up to find a male, Ashley Charles, on top of her."
According to PC Daniel Guy, "Her friend had arranged to meeting Dennon Lewis, Ashley Charles and male known as Michael in London for a night out. When they wrapped up the night out, they all went back to the hotel. The friend and Dennon shared the double bed, while the victim and Michael shared a sofa, and Ashley slept on the floor."
"She and Michael had consensual sex before going to sleep. Michael woke up at around 7:30 a.m. and left the address, leaving (her) to go back to sleep. At around 8:15 a.m., she woke up to find Ashley on top of her having vaginal sex with her from behind. She screamed for him to get off her, which woke up her friend and Dennon."
Lewis, who participated at Casa Amor in the fifth series of ITV reality show "Love Island," said the woman was "upset" as he tried to find out what had happened. "Obviously it's a difficult thing to deal with – it's a very hard one," he told the court, narrating evidence through video link. Lewis told the court how his friend is "always respectful" and shared the story of how they met through their careers as footballers.
Charles firmly denied the rape allegation and insisted he did not have sex with the woman. The trial for Charles, who lives in Watford, will continue at another date.
Charles' current team released a statement saying, "Wealdstone can confirm it is aware of the legal proceedings involving one of our players and that the player has been made unavailable for selection until further notice."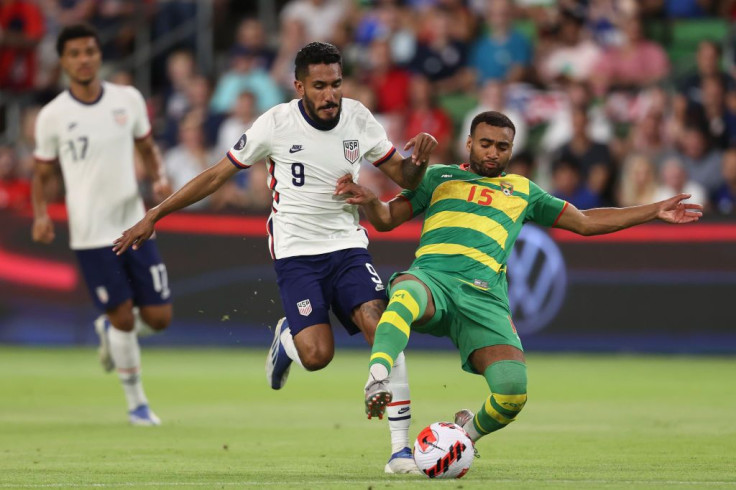 © 2023 Latin Times. All rights reserved. Do not reproduce without permission.