A 23-year-old Tennessee rapper, who was one of the men who allegedly gunned down rapper Young Dolph in November 2021, was arrested Tuesday afternoon.
On Nov. 17, 2021, Justin Johnson allegedly shot Dolph, whose real name is Adolph Thornton Jr., inside a bakery in Memphis, said US Marshals, reported Page Six. Authorities named Johnson as a suspect last week and was held on a first-degree murder warrant Tuesday afternoon in Indiana.
Both alleged gunmen who were allegedly involved in Dolph's murder were in custody Tuesday, officials told Rolling Stone.
Shelby County District Attorney General Amy Weirich said in a statement that the other accused, 32-year-old Cornelius Smith, was already in custody. On Tuesday, he was indicted on a first-degree murder charge, according to NBC News.
Memphis police said that Dolph, 36, was at a Memphis bakery last November when he was shot dead after two men stepped out of a Mercedes-Benz and opened fire.
Marshals said that Johnson, whose stage name is Straight Dropp, had not achieved much success in the music industry unlike Dolph, who also survived a shooting at the hands of rivals in 2017. Officials said that Johnson seemed to post on his Instagram account last weekend his "intention to turn himself in to authorities."
Instead of surrendering, he launched a music video Monday with lyrics that taunted detectives. He posed with cash in a gas station parking lot and rapped, "Feds watching on fake pages, don't up guns up in my camera. Keep my mask, the only time he see my face when I'ma blam him."
Authorities noted that in connection with a weapons offense, he had an outstanding warrant for violating federal supervised release. A $15,000 reward had been offered for information leading to the arrest of the suspected gunman, who had gang ties.
As for Smith, Weirich said that he was nabbed on Dec. 9, 2021 in Southaven, Mississippi on an auto theft warrant in connection with the car used in the murder. Smith, who was extradited to Shelby County and was being held without bail, is also slapped with an attempted murder charge and other counts. Dolph's brother was with him when the incident took place, so he was the victim in the attempted murder, Weirich said. No one else was shot at the time of the incident, said police.
Dolph started his music career with a series of mixtapes starting in 2008. The "100 Shots" hitmaker's 2020 album, "Rich Slave," bagged fourth spot on the Billboard 200 chart.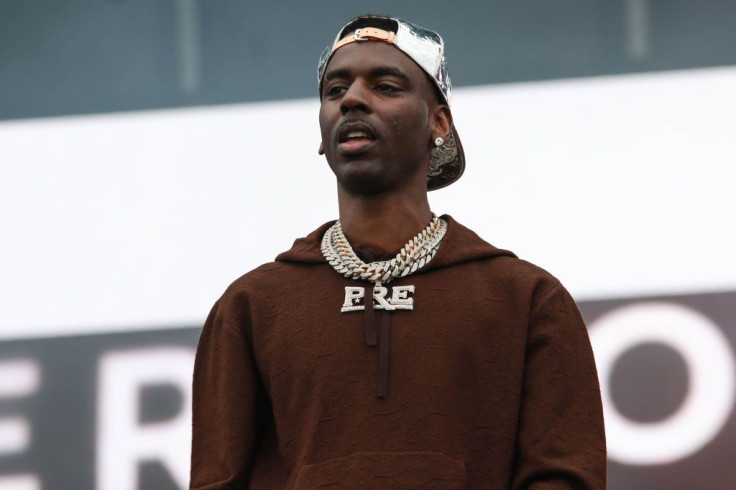 © 2023 Latin Times. All rights reserved. Do not reproduce without permission.