A 26-year-old of man from Broom Way in Halewood reportedly died after getting choked on a piece of meat.
Martin Peter Weir went out to eat at the Mersey View public house in Halebank on April 10, 2022. He began to gag on a piece of meat while dining in the pub. North West Ambulance Service found him in cardiac arrest and rushed him to Whiston Hospital. However, he was pronounced dead after a short period of time.
Whiston's A&E department carried out the treatment, including ventilation and adrenaline. Later on, it was agreed to discontinue resuscitation efforts. Assistant coroner Johanna Thompson concluded Weir's death was accidental due to hypoxic cardiac arrest as a result of choking.
Weir suffered from a condition that affected his ability to swallow, as heard on Monday during an inquest through Sefton Coroner's Court. According to Thompson, the choking was "not anticipated or intended" and was therefore likely "on the balance of probability, an accidental event."
The family of the "big friendly giant" paid a tribute to him. "Our son, brother, grandson, nephew and friend, we will miss you always and forever. There will be a hole in our family without Marty, our big friendly giant who always made us laugh. You will always be our big brother and I hope you continue to guide and protect us from wherever you are. Thank you for all the support we have received from the community, family and friends at this devastating time. We are eternally grateful. Gone but never forgotten. Rest peacefully Marty."
Meanwhile, another man died after he choked on a momo, one of Delhi's most popular snacks. Following his tragic death, the All India Institute of Medical Sciences (AIIMS) raised a warning regarding the chances of choking due to the "slippery consistency" and "small shape" of a momo. According to the police, the man collapsed after eating a momo at a shop. A CT scan revealed that a momo was lodged in the opening of the windpipe. Doctors confirmed that the cause of his death was choking on the dumpling dish.
Dr. Sudhir Gupta said, "These findings are very important for medicolegal opinion but could be only done by digital coaxial tomography (CT scan). It can't be detected in traditional visual postmortem examination."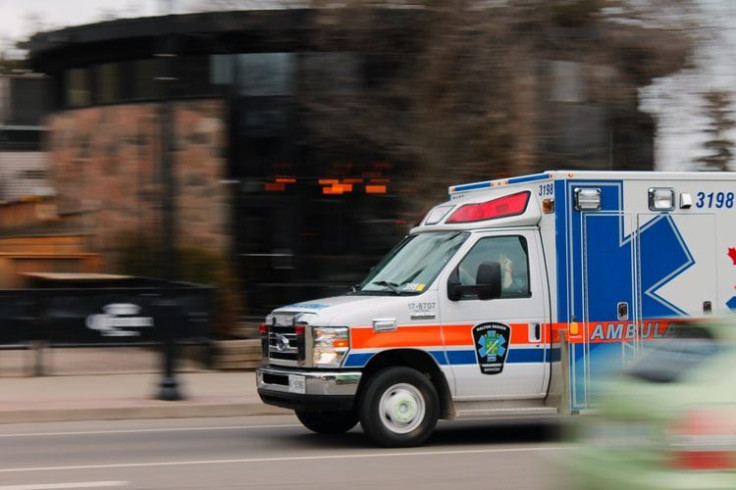 © 2023 Latin Times. All rights reserved. Do not reproduce without permission.