A total prize pot of more than €2.4 billion (US$2.7 billion) was given away at Spain's record-breaking "El Gordo" Christmas lottery on Wednesday, a two-century-old Yuletide tradition of luck and thanksgiving.
The draw for the world's richest lottery, Spain's Christmas"El Gordo" lottery (which directly translates to "The Fat One"), kicked into high gear on Wednesday, Dec. 22, with a total prize pot of more than €2.4 billion (US$2.7 billion).
The winning lottery numbers corresponding to the top €4-million prize ($4.5 million) were sung out by two children from San Ildefonso School after the well-anticipated draw, as per Christmas tradition, at 12:15 p.m. on Wednesday, Dec. 22.
A full "El Gordo" lottery ticket costs a massive €200 ($225) but is usually sold in fractions, with families, friends, and colleagues usually buying one-tenth of a ticket, entitling them to a 10 percent share of the lottery win if their lucky numbers are drawn, El País reported.
Every number is divided into 10 identical segments, or decimos in the "El Gordo" lottery, and costs around €20 each. Since the numbers are divided into series, there are 1,600 tickets with the same number sold at lottery sales points across the country.
Also because the same numbers can be sold multiple times, winning tickets are often spread across different winners in different regions. This year's top prize landed in the hands of several people living in areas of Madrid and the Canary Islands.
Similarly, a local handball team in Basauri, just outside Bilbao, handed out some 120 tickets that each won the second prize worth €1.25 million ($1.41 million). These tickets were mostly further split between different people. Approximately, about 1,200 people in the community are believed to get a share of the lottery win, Reuters reported.
"I haven't processed it yet. I was in the mountains with the dogs," Jose Manuel Fernandez, who has a share in one of the tickets, said. "My wife didn't believe it, she began to scream ... We're not used to winning."
Meanwhile, several lottery sellers protested against the 4 percent commission they get on Christmas tickets, compared with 6 percent on other draws.
"It's been 17 years that we've received the same commission," said 31-year-old Natalia de la Fuente, who is the daughter of a lottery seller. "Prices go up, taxes go up and the commissions remain the same ... This is impossible."
The lottery is held every year on Dec. 22 and officially kicks off the festive season. It was first held on December 1812, and has been held uninterrupted since 1892.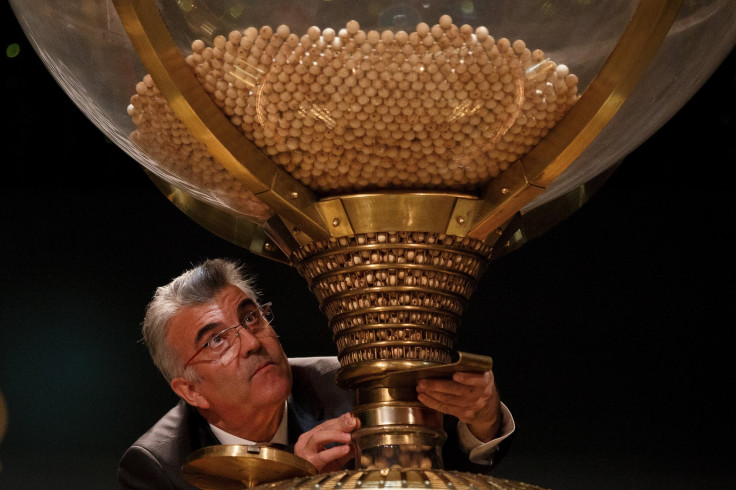 © 2023 Latin Times. All rights reserved. Do not reproduce without permission.