The model wife of Paraguay's Club Olimpia player Ivan Torres was shot dead on Sunday during a concert at the Jose Asuncion Flores Ampitheater in the country's capital city of Asuncion. Cristina Vita Aranda has three children with the top-flight Paraguayan footballer and was recently rumored to be in the works for a divorce after being married for 10 years to Torres.
According to Mirror, local reports said Aranda was believed to have been caught in the crossfire of a gunfight involving a drug dealer locally known as Ederson Salinas Benitez who was said to be the intended target.
The 29-year-old brunette model mom sustained a fatal bullet wound to the head while she was in a VIP area at the concert venue. A group known as Binomio de Oro was performing on stage when gunshots filled the air. Organizers immediately suspended the concert.
Aranda was reported to be with her husband at the time of the shooting despite the news of the recent split. The couple had attended the concert together and Torres was among those who rushed his wife to the Itauga Nacional Hospital where she was later pronounced dead after being intubated upon arrival.
Itaugua Nacional Hospital director Yolanda Gonzalez said, "She was intubated when she arrived and attempts were made to resuscitate her for at least 25 minutes after she went into cardiac arrest."
Gonzalez announced Aranda succumbed to the gunshot wound despite the lengthy attempts of doctors to save her life.
A man identified as Marcos Ignacio Rojas Mora was another fatality in the shooting while four other people, aged between 23 and 40, were also shot in the incident. They were taken to the hospital soon after for treatment of their injuries.
Meanwhile, police and prosecutors have launched an investigation into the incident as they try to piece together any information behind the killings.
Torres, who plays left-back for his team has yet to comment on the tragedy. The couple was said to be trying to patch up their marriage and were trying to make things work when his wife fell victim to the senseless shooting.
Club Olimpia announced the cancelation of their morning training session the following day after the death of Torres' wife and upon learning that another team player's partner was among the 4 others who were injured. Xoana Danila Barrientos, 29, is the partner of Olimpia player Victor Salazar. Barrientos suffered injuries from a gunshot wound in the leg.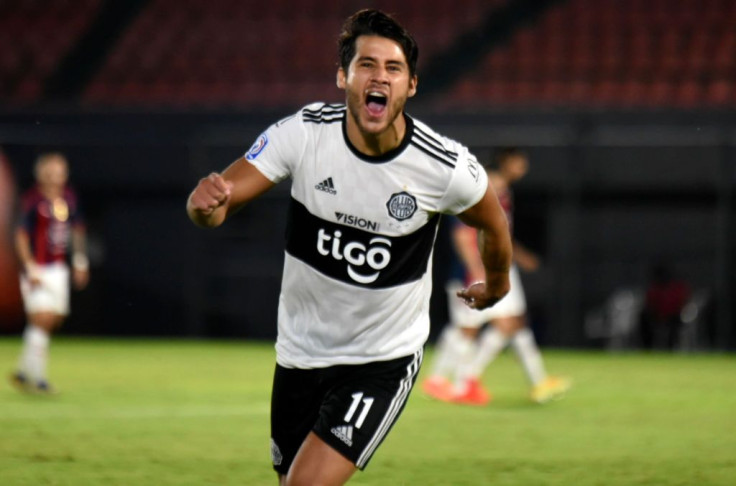 © 2023 Latin Times. All rights reserved. Do not reproduce without permission.