The tragic events that transpired at the Nov. 5 Astroworld Concert during rapper Travis Scott's performance have led to the death of 10 concert attendees so far. The crowd at the festival reportedly started to surge during the rapper's act and it ended in a stampede which left hundreds in need of medical attention. An investigation has been launched into the incident and multiple governmental entities will be assisting the investigation.
The organizers of the event in Houston, Texas reportedly were underprepared for Scott's reputation for egging on the audience into a frenzy. On the day of the incident, the audience started to push towards the stage resulting in the crowd crush.
During his performance Scott reportedly noticed an audience member lose consciousness. The Grio reported that the performer stopped and asked security to help the audience member out. However, he did not stop his performance as the crowd kept getting more out of control. In many videos shared online, audience members can be heard asking for the performance to be halted.
What resulted in the mismanagement at the festival was at least 300 people needing medical assistance. 25 people had to be hospitalized with serious injuries. Eight people were reported dead on the day of the tragedy. Two more concert attendees succumbed to their injuries in the days following the incident.
The victims are between ages nine and 27. Three of the victims were school students aged nine, 14 and 16.
Nine-year-old Ezra Blount became the youngest victim of the tragic festival. He was on life support till Sunday, Nov. 14. He had sustained severe injuries to his internal organ and his brain had swollen as well, New York Post reported. The child was on his father Treston Blount's shoulders when the stampede occurred. During the stampede, the father fell and lost consciousness. When he came to, he found Ezra missing. The child was eventually found gravely injured.
Till Ezra's passing, a 14-year-old freshman at Memorial High School, John Hilgert, was the youngest casualty. The talented baseball player was named as one of the first eight to have died on the day of the incident.
Another teenager who was identified as one of the casualties was 16-year-old Brianna Rodriguez. She was reportedly in the VIP section when the crowd started to push towards the front of the arena. The talented dancer attended Heights High School.
The football teams of the two high schools which the teenagers attended played off on Saturday, Nov. 13, KHOU 11 reported. A moment of silence was observed before the game in memory of Hilgert and Rodriguez.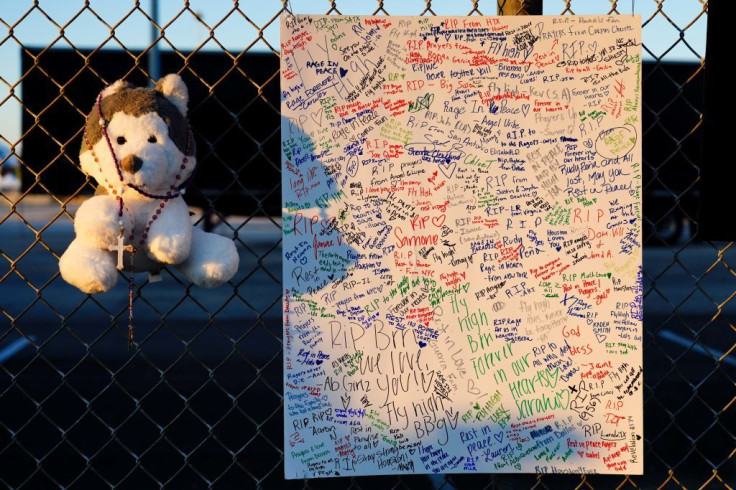 © 2023 Latin Times. All rights reserved. Do not reproduce without permission.