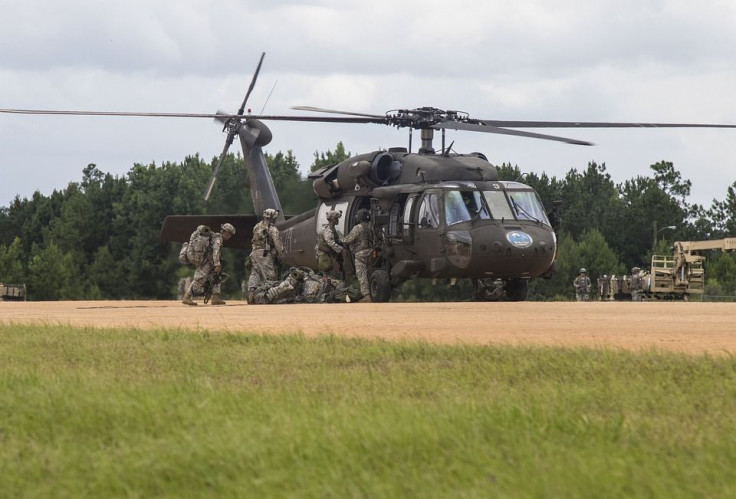 The US Army is investigating three suicide deaths of soldiers that were stationed at Fort Drum, New York. The "suspected self-harm incidents" took place within a 48-hour period prompting an investigation at the Army's 10th Mountain Division.
According to Military.com, investigators are looking into issues such as unit climate that may have been contributory factors in the suicides. However, Fort Drum spokesperson Lt. Col. Josh Jacques said all three soldiers were unconnected, noting that they were not in the same unit and possibly have not known each other.
Jacques mentioned the military installation even has the lowest rate of suicide among all Army posts. He added that leaders at the post are continuously facilitating programs to reduce challenges linked to suicide and engaging its soldiers in peer intervention as well as building cohesive teams for suicide prevention.
Private First Class Tyler S. Thomas, 22, from Cedar Hill, Texas, died on Sept. 16. He was assigned as an Army signal support system specialist. The following day two more soldiers had died. Staff Sgt. Angel G. Green, 24, an infantry man from California and cannon crew member Specialist Sika M. Tapueluelu, 26, from Washington.
Staff Sgt. Green was an infantryman assigned to 4th Battalion, 31st Infantry Regiment (The Polar Bears), 2nd Brigade Combat Team. He had recently returned from a deployment to Afghanistan, being one of the last soldiers off the ground during the U.S. evacuation efforts in the now Taliban controlled country. This was Green's second deployment to Afghanistan, but investigators do not believe his deployments were the primary reason that led him to end his life.
In a study done earlier this year at Brown University, their research revealed that more than four times as many troops and veterans who rendered service and deployed in Iraq and Afghanistan died by suicide compared to those who were killed in action.
A statement released by the 10th Mountain on Sept.19 had its Division Commander Maj. Gen. Milford Beagle urging division troops to check in with their fellow soldiers to ensure they are in a good place. He also asked soldiers to reach out on their own behalf should they be going through any troubles.
"In trying times like these, it is incumbent upon us all to reach out to your battle buddy. Make sure they are OK," the Division Commander said. "If you have problems, challenges or issues, there is help available from this chain of command all the way down to help you get the resources you need. Do not suffer in silence."
© 2023 Latin Times. All rights reserved. Do not reproduce without permission.