The US Army has confirmed that slain Vanessa Guillen was sexually harassed by a superior. The identity or rank of the supervisor has not been revealed.
A report released on Friday from an investigation led by Gen. John Murray, the commander of the Army Futures Command, revealed that in late summer 2019, Guillen was a private first class when her superior in a troop orderly room tried to solicit her in Spanish to participate in a threesome.
"During a field training exercise, this same supervisor encountered Spc. Guillen while she performed personal hygiene in the wood line and Spc. Guillen reported that this made her uncomfortable," the report said, according to Statesman.
She first reported the incident to another supervisor and fellow soldier, and also confided in two of her peers. However, the investigation summary said that Guillen did not want to make a formal complaint.
"The report indicates that Guillen informally reported that she was sexually harassed on two occasions, and in both instances her supervisor failed to report the harassment, and other leaders failed to take appropriate action," the report said.
From Sept. 16, 2019 to Oct. 9, 2019, two soldiers reported the incident to Guillen's unit leadership, but an investigation was not initiated.
During Murray's investigation, Guillen's fellow soldiers said that the supervisor pulled Guillen and another soldier out of formation after the second incident, saying he wanted to apologize face-to-face for accidentally walking up on her in the field.
Guillen, who told Fort Hood soldiers that the supervisor during the second incident knew she was there and even flashed his flashlight toward her body while she washed up in the woods, told the supervisor, "Of course I'm not in trouble — maybe you are."
Maj. Gen. Gene LeBoeuf, chief of staff for the US Army Forces Command, said on Friday that privacy concerns kept him from disclosing the name of the superior who has been accused of sexually harassing Guillen.
He mentioned that the accused was one among 14 Fort Hood leaders who were either fired or suspended for their actions related to her disappearance and death. So far, 21 soldiers have been reprimanded or disciplined as a result of their handling of the Guillen case.
Investigators have also found that the incidents of harassment were not connected to Guillen's murder and were not carried out by the fellow soldier who is alleged to have killed her in 2020.
The investigation does not provide a potential motive for Guillen's murder.
Authorities said that Army Spc. Aaron Robinson is believed to have beaten Guillen to death with a hammer on April 22, 2020. Robinson reportedly killed himself on July 1 as authorities tried to question him.
Guillen's remains were found in June.
"We found many inconsistencies in this report," Natalie Khawam, the Guillen family's attorney, told ABC News.
"Vanessa's case was severely mishandled, and therefore this report reflects a lot of damage control."
"It's heartbreaking and frustrating for all of us," said Khawam, who expressed concerns from the family that the accused was not identified in the report.
"So much failure, from the Commanders down."
"Unfortunately nothing has happened to the [Criminal Investigation Command] agents that mishandled and botched this investigation, so unfortunately nothing will change for our soldiers and their families," she said.
Khawam and the Guillen family are pushing for the "I Am Vanessa Guillen Act" that could help in making changes in how sexual harassment cases are handled by the military.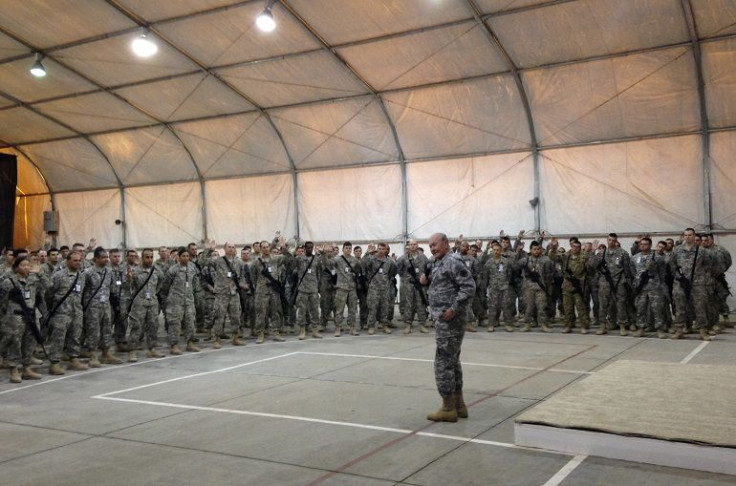 © 2023 Latin Times. All rights reserved. Do not reproduce without permission.