Authorities said that three college students died in a car crash Friday evening after traveling back from storm chasing in Kansas.
According to the Oklahoma Highway Patrol, the University of Oklahoma meteorology students died shortly before 11. 30 p.m. Friday, reported New York Post.
A tornado had hit parts of Kansas and destroyed or damaged hundreds of houses and buildings. The students -- Drake Brooks, 22, of Evansville, Indiana, Gavin Short, 19, of Grayslake, Illinois, and Nicholas Nair, 20, of Denton, Texas, were observing the tornado. According to the highway patrol report, the three students were in a car that Nair was driving. They were southbound on Interstate 35, where the car hydroplaned. It was struck by a tractor-trailer rig in Tonkawa.
On Sunday, University of Oklahoma President Joseph Harroz Jr. issued a statement regarding their deaths.
He wrote that last weekend, the university lost three of their own. According to him, this "terrible news hits hardest, of course, for those who knew Drake, Nic, and Gavin the best – their families, friends, faculty, staff, and others important in their lives." The university President shared that since the three men's "untimely deaths, there has been a tremendous outpouring of love and affection for each of them." He said that the deaths emphasize the "fragility of life."
Brayden Siau, an OU meteorology student and close friend of the three victims, said, "It's just so sudden," and it's "awful." He shared that the three students couldn't have been more thrilled to be covering Friday night's storms, reported Fox 31. Siau recalled that his friends had a great day, and they called their parents after and told them about how excited they were. The three were pinned inside the car for about five and a half hours, and were pronounced dead at the scene.
Lieutenant Phillip Ludwyck, with Oklahoma Highway Patrol said that it's just "heartbreaking to think we lost three very talented young men." He shared that their "hearts and our prayers, just as an agency and as Oklahomans, goes out to the families."
The University's School of Meteorology also tweeted about the incident saying that they "spent the past several hours working to confirm the information, all in the hopes that what we learned early today was false."
The statement read that they have since learned that the "reporters we received were accurate, and university officials are in communication with the families."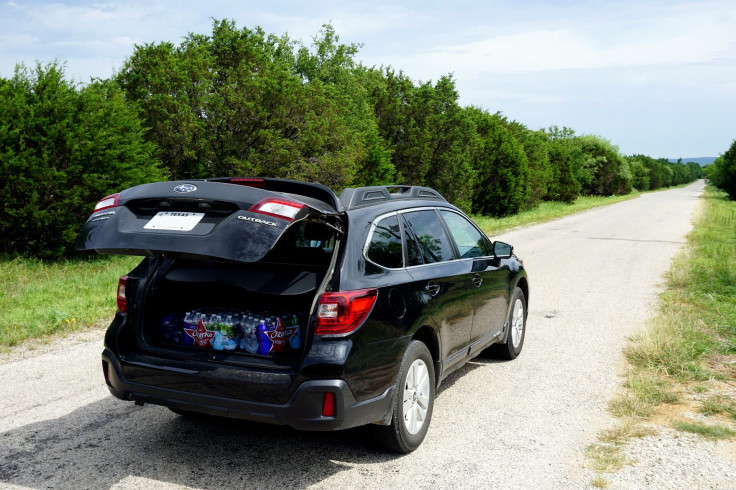 © 2023 Latin Times. All rights reserved. Do not reproduce without permission.