People who have been in and out of the slammer will find a way to try and elude officers from discovering some illegal stuff like drugs. Such is the case of Shaft Bang Adams who was pretty familiar with how lockups go.
The 30-year-old has over 20-plus prior convictions that include offenses like a domestic assault; battery; possession of a controlled substance; delivery of cocaine; possession of a firearm by a convicted felon; false imprisonment; and possession of drug paraphernalia.
He was arrested in mid-May for driving with a suspended or revoked license and was booked at the Orange County Jail. The Orlando resident was subjected to a strip search, likely due to his more than a dozen drug convictions.
During the process, the jailers discovered four crystal rocks that were white and hidden inside the skin of his weenie. The rocks were subjected to tests and results showed that they tested positive for methamphetamine.
As a result, Adams was charged with possession of meth and introducing contraband into a penal institution. He spent eight days before posting a $2,000 bond.
Unfortunately, Adams is back in the slammer after he was arrested for cocaine possession as well as resisting arrest.
This odd report comes not long after a similar incident happened in April. This time, it was a green card holder who attempted to smuggle roughly $100,000 worth of cocaine through New York's John F. Kennedy International Airport. The suspect tried to hide the drugs in her purse, underwear and private parts.
She was identified as Yerlina Lantigua Hernandez DeNova who flew in from Santo Domingo, Dominican Republic.
Officials initially found three pellets containing white powder in her purse as she was presenting herself for inspection. Another search was conducted in a private area where more was found in her bra. She eventually confessed that there were more pellets hidden in her private parts.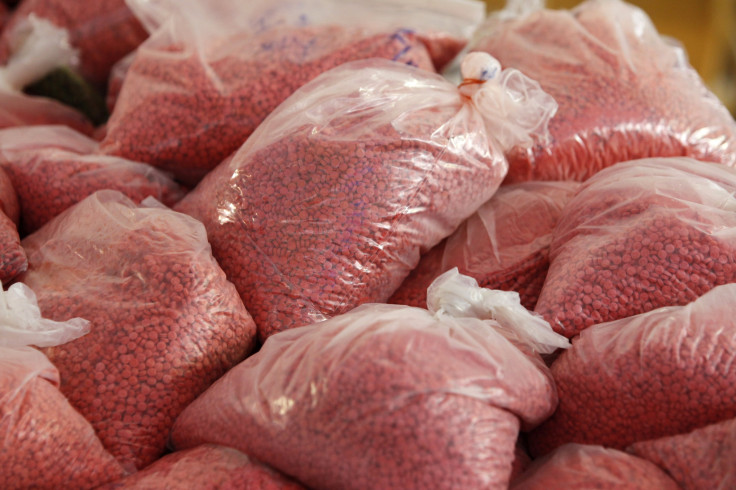 © 2023 Latin Times. All rights reserved. Do not reproduce without permission.