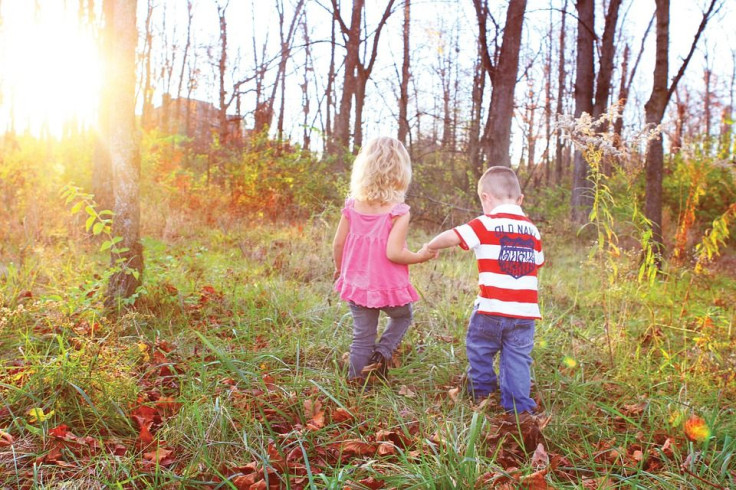 Baltimore County Police arrested a 33-year-old woman in connection with the deaths of her nephew and niece whose bodies were found by cops last Thursday. Nicole Johnson was charged with first degree child abuse resulting in the death of a child after cops discovered the decomposing bodies of the children in the trunk of her car.
According to police reports obtained by the Baltimore Sun, cops pulled over Johnson on Thursday around 11pm for speeding and driving with fake temporary tags, fake registration as well as driving without a license. After the officer cited her violation and informed her that her car would have to be towed, she told the officers that it wouldn't matter as she would not be around for the next five days.
"Y'all going to see me on the news making my big debut," Johnson replied to the cops.
While going through her citation, the police officer smelled something rotten emanating from Johnson's car as she removed items out of her vehicle. Court documents stated that she appeared to have covered a suitcase with a blanket while removing items as her car was being prepared to be towed.
The officer noticed maggots in a clear bag which Johnson claimed were just dirty blankets inside the bag. The officer ordered Johnson to remove the blankets which revealed the body of a child inside the suitcase. Police said Johnson tried to make a run for it but she was later apprehended.
A second body was discovered inside the plastic tote by homicide investigators.
The children were identified as Johnson's 7-year-old niece Joshlyn and her 5-year-old nephew Larry, who were both found to be severely malnourished. Johnson told investigators that she had been driving around with the decomposing bodies in her car trunk for months after admitting that she hit Joshlyn several times in May 2020 and the young girl hit her head on the floor. Larry on the other hand, was reported to have gone to sleep feeling very tired and never woke up.
"According to doctors, it would have taken several months of malnourishment to attain these weights," charging documents stated. Johnson relayed to investigators that she had been taking care of the children since 2019 when her sister moved to Ohio because she could no longer care for them. Baltimore County Detention Center is currently holding Johnson in custody without bail with her preliminary hearing set for August 27.