Radja Nainggolan may no longer be seen on the bench of Royal Antwerp following reports he was caught smoking an e-cigarette on the bench in the team's loss to Standard Liege on Sunday, Oct. 16.
The 34-year-old international has been making headlines for all the wrong reasons and it appears things can only get worse.
"RAFC today had a conversation with Radja Nainggolan about his general functioning and about how certain behaviors reflect on the club and the group of players. The club has decided to expel Radja from the A-team indefinitely. Clear agreements have also been made about what our club does and does not expect from its player. Neither player nor club will comment further on this," an official statement from the team's website read.
Before the alleged smoking incident, Nainggolan had already been arrested for driving with an expired license in his homeland.
Despite the latest issue that the Belgian football player is now facing, he was not shy of responding to the latest sanctions hurled his way.
"The club has made a decision I can only accept, even though I think it might be a bit too severe for me. But I will try to contribute in one way or another," Nainggolan wrote on Instagram in response to the actions of Royal Antwerp.
Moreover, it appears that the midfielder who has garnered the reputation of being a bad boy is nowhere near changing his ways.
"I can drink and smoke a cigarette with serenity. Even a footballer can smoke, even if they do not have a 'normal' job," Nainggolan said to France Football.
Nainggolan's smoking habits are well documented and this is not the first time he has gotten into trouble.
In fact in 2018, the 34-year-old was forced to apologize after he posted a video showing him smoking and drinking while celebrating the New Year.
"I know I should set a good example, I have kids… But I'm just a footballer, I do my job. Everyone knows that I smoke and I can't hide it, but I'm not ashamed," the Belgium national said.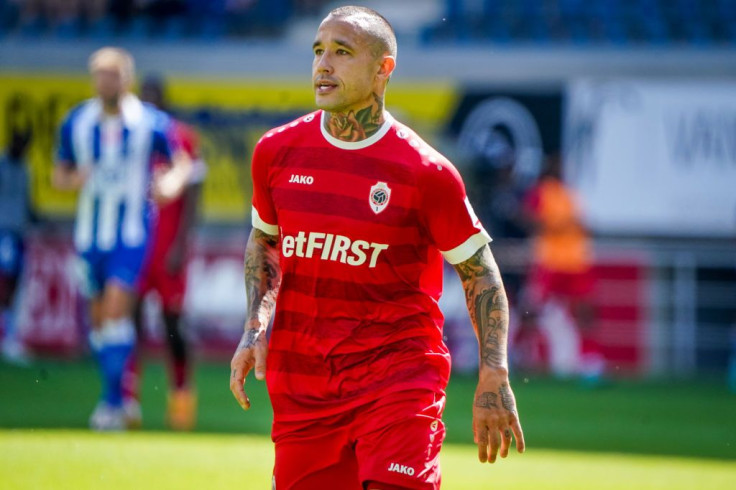 © 2023 Latin Times. All rights reserved. Do not reproduce without permission.