A 38-year-old man from Indiana who was already arrested last week for the murder of his girlfriend found himself in more trouble on Wednesday, Sept. 15.
The man, identified as Patrick Even David Doyle, was formally charged for killing and burying his 37-year-old girlfriend, Heather Ann Steuver. However, it was reported that he was also charged with child pornography after authorities found evidence on his mobile phone.
Doyle was charged with felony possession of child pornography and murder in Bartholomew Circuit Court.
In the probable cause affidavit, it was stated how deputies with the Bartholomew County Sheriff's Office (BCSO) responded to a missing person report filed by Stuever's mother, Teresa Lowe, on Aug. 26.
Jerry Lowe, the victim's father, allegedly allowed Doyle and Heather to reside with him. Lowe and Doyle worked together at the Nugent Sand Company.
Investigators were called to the house of Steuver to take down information on Heather's disappearance. The couple and Doyle were there to give their statements.
However, Teresa called deputies back to the house later in the evening after discovering blood in the bedroom that was previously shared by Doyle and Heather. Blood was found in a cleaning bottle and more were found on the floor of the room and a chair.
Other than the traces of blood, the wall was damaged and the mobile phone allegedly belonging to Heather was found on the bed.
Lowe later added she believed that text messages sent from her daughter's phone were sent by Doyle.
The 38-year-old met with detectives on Sept. 8 and explained that he disabled his phone voluntarily to allow investigators to download content from the device. However, they found child pornography in the downloaded data, leading to the arrest of Doyle the next day.
As to the death of Heather, Doyle alleged he could not remember because he was intoxicated on Aug. 21. He claims that when he woke up, he discovered blood on him and found the lifeless body of his girlfriend.
Doyle bats that he physically caused the death of Heather. But the only problem is that he could not recall because he was intoxicated at that time.
He only made matters worse when he wrapped the body of Heather in a bedsheet and tried to dispose of it at the Nugent Sand Company where he also covered it with rocks. Doyle also added that he put some of Steuver's possessions in a pillowcase.
Doyle is currently being held without bond in the Bartholomew County Jail.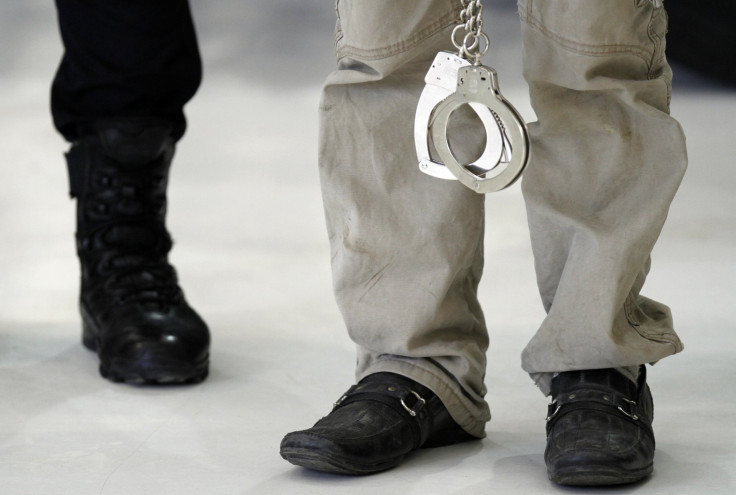 © 2023 Latin Times. All rights reserved. Do not reproduce without permission.