Former Smallville actress Allison Mack has started to serve her three-year sentence for her role in the controversial Nxivm sex cult.
The 39-year-old actress started to serve her three-year sentence at the Federal Correctional Institution in Dublin, California as early as Monday, Sept. 13, according to online records. She was not expected to start serving her sentence until Sept. 29.
She is in the same jail where Lori Loughlin and Felicity Huffman served time as well for their role in a college admissions scandal.
Mack was part of the Keith Raniere group that was considered a cult. The 39-year-old actress was sentenced in June. Aside from that, Mack was also fined $20,000.
Originally, the former Smallville star faced 40 years behind bars. However, that was lowered to 14 to 17.5 years as recommended by federal sentencing guidelines.
During her sentencing, Mack issued a written apology for her actions. She admitted that her role in Nxivm was the biggest mistake and regret of her life.
Mack was first arrested in April 2018 after she was accused of recruiting sex slaves for Raniere. The latter co-founded the controversial self-help group Nxivm and its subgroup, DOS that was described as an all-female secret society in which women allegedly were forced to be sexually subservient to Raniere.
Mack was among six people accused of sex trafficking, forced labor, racketeering, wire fraud and other charges. She allegedly bought women into DOS that was said to be a female mentorship group to address members' weaknesses.
Instead, authorities branded it as a group for Raniere to take advantage of women sexually. The 60-year-old was sentenced to 120 years in prison following his conviction on federal sex crimes and other charges.
The prison sentence of Mack is considered a breakthrough, a significant milestone in the Nxivm case, which first gained public attention back in 2012, the Times Union reported.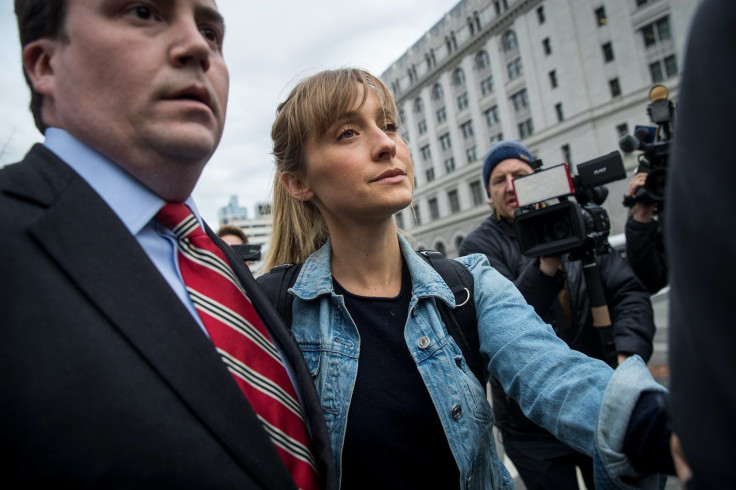 © 2023 Latin Times. All rights reserved. Do not reproduce without permission.