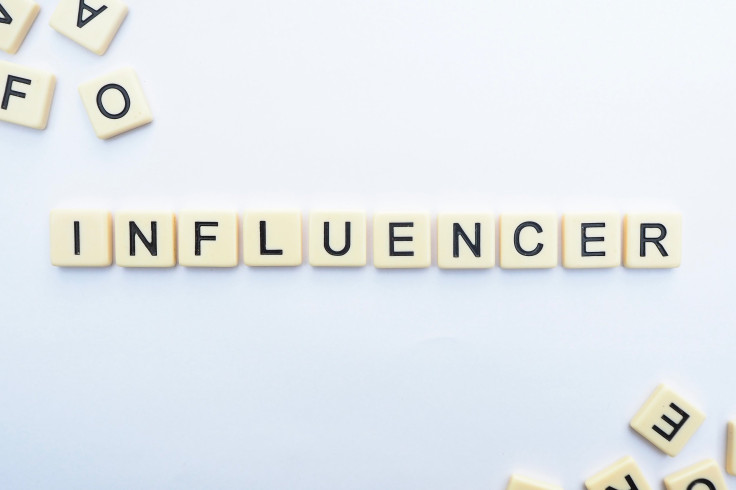 Another not so picture-perfect in the life of an influencer.
Although the Oxford dictionary describes an influencer as a person with the ability to influence potential buyers of a product or service by promoting or recommending items on social media, for many of them, the influential power has revealed that the true motive of their suggestions is not to selfishly help others, or empower females and femmes to become the best version of themselves; Behind the positive, encouraging, honesty mask, sometimes we discover a human being so thirsty of fame that their lack of consideration for others work is shocking.
Concerned with their own personal profit, some influencers have decided to attribute the effort of artists and content creators as their own. Mocking the intelligence of their followers, these Instagrammers have not only take advantage of their community with fake giveaway chains (social media contest where users needed to follow multiple people in order to win an iPhone or a Kylie Jenner Lipstick) recently, besides the latest trend in beauty and fashion, plagiarism seems to be the craze among them.
Find below four Instagram figures that were capable of scamming, lying and stealing other peoples ideas:
After allegedly testing positive to COVID-19, Arielle Charnas from Something Navy came under fire after traveling with her family to The Hamptons and posting images kissing and hugging her kids. Immediately, followers called her out and questioned the veracity of her results. While others like Doctor Darien Sutton condemned her quarantine behavior. "You left your primary home to go to your holiday home. You've risked making others sick by doing that," he told The New York Times. "When I see these influencers travel around, I think they're setting a really poor example of how to appropriately act during a pandemic. You have to hold yourself accountable for the possibility of transmitting this virus to people who are more vulnerable, and there's no way to be 100 percent sure you don't have the virus."
After the backlash, Charnas released a statement and a tearful video apology. "I apologize to anyone that I unintentionally harmed in the course of my decision making," she wrote.
For this Dominican influencer the term "I want it all" fits perfectly. Known as Agallúa on social media, Méndez's situation could easily have ended in an intellectual property plagiarism lawsuit, after she stole ideas, inventions, original works of authorship, words, slogans, and designs from multiple artists.
During the Easter weekend, content creator and Instagram user @carmin.jpg unearthed one of the most recent cases of theft of intellectual property in the Dominican Republic's influencer community. Self-proclaimed "La Anti-Charlatanes" (Anti-Fakers), the Dominican exposed how Méndez has been profiting from French Illustrator and Photographer, Caroline Morin's work, plus other content creators.
Agallúa launched a capsule collection of planners using Morin's illustrations, a 2018 quote from Versos Menudos plus other illustration ideas from Patty Cascar, Karen Serra, Poster Lovers Club, and Andra Suárez.
After the pressure, the influencer was forced to apologize publicly, revealing that the alleged plagiarism accusations were factual. "I apologize to anyone who in one way or another feels that I have disappointed them," she wrote in a statement labeled as ironic since Sarah Méndez founded a sorority club to help and inspire females.
Although it is still unclear if Versos Menudos, Serra, Poster Lovers Club, and Suárez will take legal action against Agallúa, Caroline Morin released a statement confirming she will not sue Méndez but will seek monetary compensation for copyright infringement. "I want my work to be respected and Sarah to pay for the rights to use my design; also for having distorted it without my prior authorization," wrote Morin in her statement.
Catalin Onc and Elena Engelhardt
A married couple from Germany set up a Gofundme page requesting for €10,000 (US$11,200) to pay for a trip to Africa. The outrage came after Onc by mistake revealed that he and his wife don't work and are being financially aided by Onc's mom, who seemed to have two jobs to support their lifestyle.
The couple is known for sharing the luxurious travels on their Instagram account "Another Beautiful Day." According to their page, they are "currently cycling through Mauritania towards Senegal," and it is unclear if Catalin Onc's mom paid for the adventure.
This well-known vegan Youtuber was caught eating fish on camera after spending years promoting Veganism (the practice of abstaining from the use of animal products) and encouraging followers to "eat an abundance of delicious fruits and veggies."
After being called out for being dishonest, Mendoza released a Youtube video explaining why she was happily enjoying a plate of fish. "I began to change up my diet," she said. "I was vegan — completely vegan for almost 6 years," Mendoza said. "It's been two months since I started incorporating eggs and fish in my diet."
"I decided to put my health first ... That's exactly why I hadn't shared it with you. For me, it's still an experiment," she continued.
The pressure made her "dismantle" her Rawvana account and in her new account, she shares healthy recipes that include dairy.
© 2023 Latin Times. All rights reserved. Do not reproduce without permission.