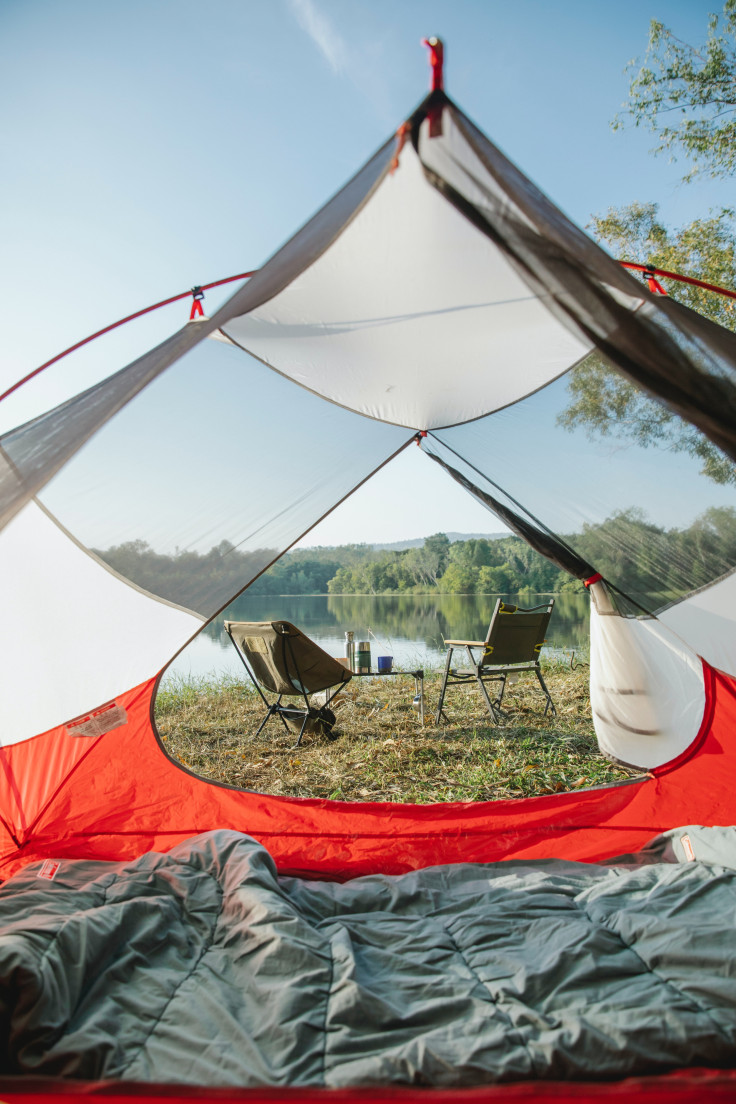 In its yearly report, Kampgrounds of America (KOA) has revealed that from the 58 million households, which went camping in 2022, only 15% were Hispanic.
The KOA's yearly North American Camping & Outdoor Hospitality Report documents trends in camping styles, activities, and demographics. Even though the number of Hispanic campers have seen a growth in the last decade, having more Latin campers take up the activity will make the outdoors a more inclusive space.
However, it is important to efficiently prepare for a camping trip. Here is a list of four camping tips, which will make the adventure easier for first time outdoor explorers.
Research the campsite's features
Knowing the check-in and check out times is just the beginning. Carefully read the website of the camp, and take note of the availability of potable water, flush restrooms, cell phone reception, and electricity outlets. This will help you figure out if an extra gallon of water or a portable charger is required.
Be aware of quiet hours, which is when the campers settle in for the night, stop playing music, and keep noise levels down. Check your campsite's website before you leave home, as most are updated regularly to include closure of roads or certain hiking trails.
Find out about fire restrictions. Some campsites do not allow fires, while some permit them only in designated areas, and others only let you burn the local wood.
Toiletries
This may seem like an obvious aspect, but being prepared in a remote camping location is never a bad thing. Not all campsites have the same amenities (toilet paper, sanitizer, or running water) or the same frequency of service (trash removal). Aside from a toothbrush, toothpaste, and deodorant, consider taking a pack of soap for taking a bath or dishwashing or just sanitizing your hands.
Baby wipes are also great for wiping your hands after a meal or freshening up after a hike. Depending on location and how far into the forest the campsite is, pack insect repellent, hydrocortisone cream, and a first aid kit.
Pack a bit more food while exploring
After an exhausting 11-mile hike, the last thing you want to discover is that you ate all the granola bars and apples, which were meant to last two more days. While packing meals, consider your planned level of activity. If each day involves hitting trails, swimming, kayaking or other strenuous physical activities, your body would definitely demand more nutrients. Take one or two more of each item, just to be safe.
For example, if three people are camping and there are two granola bars per person (six total), take nine or 12 instead.
Disconnect from electronics
Don't let the campground website's warning about lack of Wi-Fi or cell service intimidate you. Use this as a chance to leave all your electronics (phone, tablets, speakers, etc.) at home or stored safely in your car. Instead, pack a book, cards or board games, bikes and other sports equipment and truly enjoy the outdoors.
About 66% of the participants in KOA's survey said they viewed camping as a way to "improve relationships" with loved ones. Leaving electronics out of sight and engaging in one of the above-mentioned activities with a friend, partner, or family member can build stronger bonds.
If you want to learn more, the National Park Service and Recreation.gov websites have great resources and links for booking campgrounds.
© 2023 Latin Times. All rights reserved. Do not reproduce without permission.