A 43-year-old woman has been arrested on Tuesday, Aug. 17, for allegedly repeatedly raping a 14-year-old boy over the span of one year.
Evelyn Gomez Gutierrez, 43, has been apprehended by the Frederick Police Department and charged with two counts of second-degree rape and two counts of a third-degree sex offense for allegedly indulging in sexual intercourse with a 14-year-old boy several times over the last year, Fox News reported.
An investigation into the crime began after the authorities were tipped off by a local doctor's office at the start of July of a sexual relationship between the woman and a teenage boy.
On further investigation, the detectives determined that Gutierrez had intercourse with the boy on several occasions last year. Gutierrez was arrested on Tuesday and transported to the Frederick County Adult Center for processing, WJLA-TV reported.
District Court Judge Earl Bartgis Jr. reportedly ordered Gutierrez be held without bond and barred from having further contact with the victim.
In a similar but unrelated incident, a Tyldelsey man named Gary Healey has been sentenced to 14 years in prison for a series of sexual assaults on two young women.
Healey faces five counts of sexual assault of a child under the age of 13, two counts of rape, two counts of engaging in sexual behavior in the presence of a child, and sexual assault, Latin Times reported.

Healey also received a 15-year Sexual Harm Prevention Order and has been ordered to be listed on the Sex Offender's Register indefinitely.
Healey reportedly committed the series of sex crimes between Oct. 2014 and Dec. 2017. Healey initially tried to kiss a victim when she was 11 years old.
"As time went on that progressed and moved from kissing her to holding onto her head whilst he kissed her on the mouth until when she was about 12 and at that stage he told her to get into the rear of the van – she was frightened and obliged," Charlotte Johnson, prosecuting, told Manchester Crown Court.
Healey reportedly told the girl to sit on a box in the back of the van before dropping his trousers and underpants. He then allegedly urged her to pull down her trousers and threatened to do it himself if she didn't.
Healey then allegedly raped the helpless victim, telling her that she "liked it" and that she should "not be shy."
Healey attempted to sexually abuse the girl again when she reached 14, but she refused. The incident came to light when the victim discussed the heinous assault with her pals, leading to Healey's arrest and imprisonment.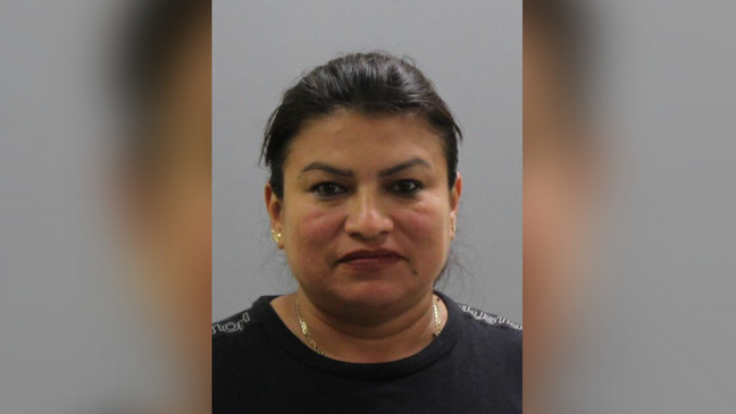 © 2023 Latin Times. All rights reserved. Do not reproduce without permission.