Speaking to who he thought to be a seven-year-old girl's father, Dean O'Neil of Derbyshire, United Kingdom incriminated himself. While arranging to rape a minor, the pedophile was unaware that he was walking into a sting operation. He was eventually arrested after planning the meet. Pleading guilty to the charges against him, the accused was sentenced at Derby Crown Court.
O'Neil got in touch with the person who he thought was the child's father through the messaging app Kik. He was told by the undercover officer that he would have to pay £200 ($274) and give the child a meal from Burger King in exchange for sex. Agreeing with the terms laid out, the pedophile was ready to meet with his victim.
He reportedly continued to inform the father that he had bought clothes and make-up for the child to use during their meeting. He also admitted that he had watched child pornography. He booked a Travelodge in Swanwick where he was supposed to meet the victim and her father, The Daily Mail reported.
Two days before O'Neil was scheduled to meet with the minor, police arrived at his home in Casson Street, Ironville, Derbyshire. Hoping to evade the police, he tried to escape through the back door of his home. Police caught up to him and took him into custody. Searching his home, police found the clothes and make-up that he had planned on gifting the minor. After his March 30 arrest, he was charged with attempting to meet a girl aged under 13 following sexual grooming.
Derby Crown Court heard how O'Neil had discussed the terms of the sexual assault he planned on the child. The court was told that by offering gifts and food the man had planned on grooming his victim. It was also noted that he had 16 previous convictions for 33 offenses, The Mirror reported.
During his hearing, O'Neil appeared via video link as he remained in Nottingham prison. He told the court that he was deeply ashamed of his crime. His defense told the court that he was diagnosed with schizophrenia and had a difficult childhood.
O'Neil pleaded guilty to the charges against him. He was sentenced to three years in prison. He also has to serve a 10-year sexual harm prevention order while remaining on the sex offender register for life.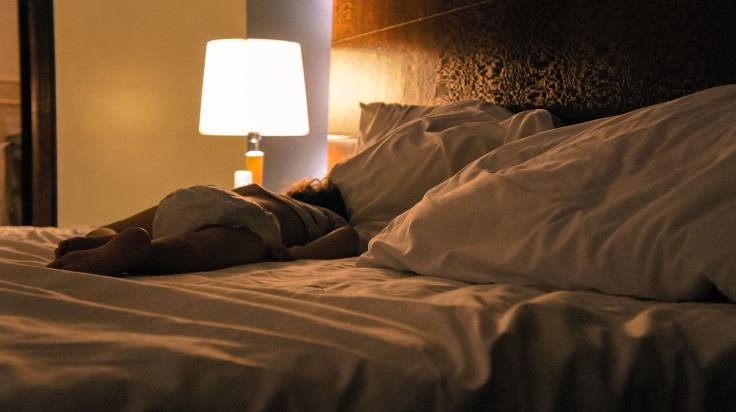 © 2023 Latin Times. All rights reserved. Do not reproduce without permission.