A Tyldelsey man has been sentenced to 14 years in prison for a series of sexual assaults on two young women.
Authorities imprisoned Gary Healy of Foundations Close after a trial at Manchester Crown Court found him guilty of ten charges, The Bolton News reported.
Healy faces five counts of sexual assault of a child under the age of 13, two counts of rape, two counts of engaging in sexual behavior in the presence of a child and sexual assault were found against Healey.
He was also given a 15-year Sexual Harm Prevention Order and was ordered to be on the Sex Offender's Register indefinitely.
His crimes occurred over three years, from October 2014 to December 2017.
Det Con Lyndsey Galbraith of GMP's Major Incident Team stated commended the two girls for coming forward and reporting these horrible assaults.
"Their bravery and co-operation through what must have been a very difficult and traumatic investigation for them have been vital - I hope his sentence provides some form of closure and comfort to them."
For a year, Healey assaulted his victim five or six times.
According to the Manchester Evening News, the granddad initially tried to kiss the child when she was 11 years old, before taking her home to her aunt and uncle.
"As time went on that progressed and moved from kissing her to holding onto her head whilst he kissed her on the mouth until when she was about 12 and at that stage he told her to get into the rear of the van – she was frightened and obliged," Prosecuting, Charlotte Johnson told Manchester Crown Court per an online tabloid.
According to reports, Healey told the girl to sit on a box in the back of the van before dropping his trousers and underpants.
He then urged her to rise up and take down her trousers, threatening to do it for her if she didn't.
The girl was "silent, scared and feeling sick" as he felt her chest.
Healey then raped his victim, telling her that she "liked it" and that she should "not be shy."
Healey attempted to sexually abuse the girl after she reached 14, but she refused.
When she declined his request to continue, he responded, "Well, you like it".
"You won't even let me kiss you on the cheek, I love you to pieces, I'll never hurt you," he continued to bug her.
The heinous crimes were discovered after the girl discussed them with her pals.
Martin Callery defended his client, saying he was a man of "excellent character," a "hard worker," and a "family man," and requesting "mercy" in the punishment.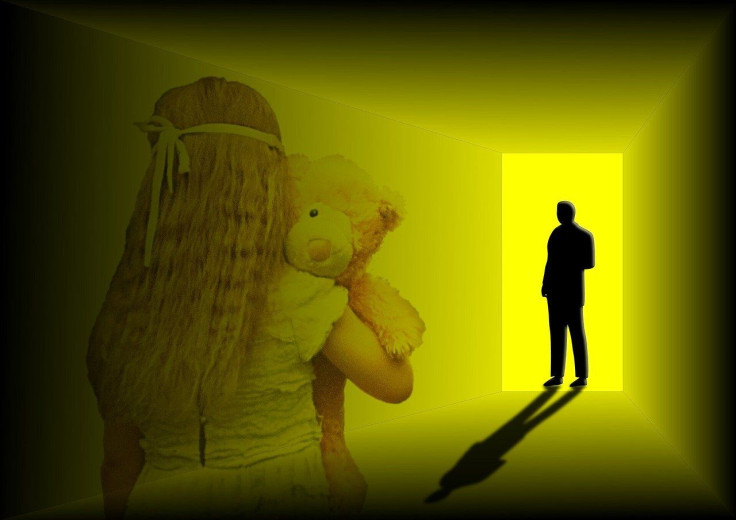 © 2023 Latin Times. All rights reserved. Do not reproduce without permission.