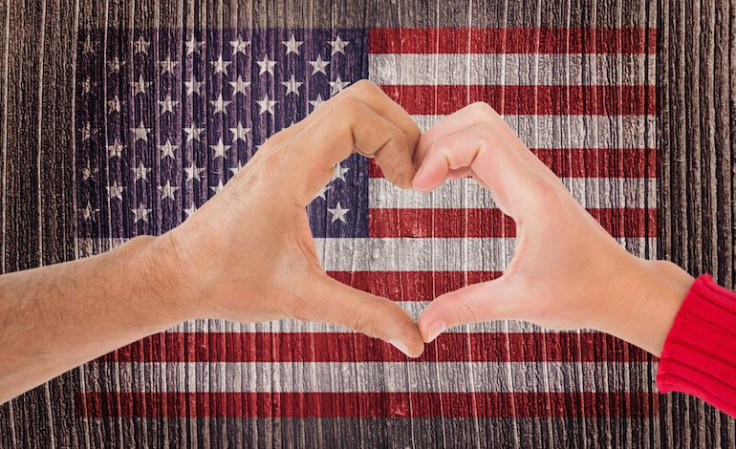 The 4th of July commemorates America's Independence Day and we celebrate the freedom that our brave countrymen fought for so many centuries ago. On this day, families come together to enjoy each other's company during the long holiday weekend.
However, there are some families who cannot, since many soldiers remain abroad protecting our great nation. The separation takes a toll on not only the soldiers but on their families as well.
We have selected 30 of the best quotes to honor the brave spouses in the army on the Fourth of July. To the husband and wives who cannot be home for Independence Day, be sure to find any way to contact your loved ones this holiday.
1. "It takes a strong person to be a soldier. It takes a stronger person to love a soldier. Support our troops."
2. "We sit around waiting for them to come home, hoping every day that they are okay and that they know how much we love them... our heroes."
3. "Behind every strong soldier, there is an even stronger woman who stands behind him, supports him, and loves him with all her heart."
4. "Men in uniform are often described as serious, strict, firm, and dangerous, but I would describe him as the sweetest, most gentle, and most loving person that every woman would wish to have... My friend, my confidante, my hero, my soldier, the love of my life..."
5. "There are moments in life when you miss someone so much that you just want to pick them from your dreams and hug them for real."
6. "No matter how far apart we are we will always be under the same sky."
7. "Keep calm and wait for him because love is greater than distance, quality is greater than convenience."
8. "I wish that you were here, or I were there, or we were together anywhere."
9. "Live each day like he deploys tomorrow."
10. "Love knows not its own depth until the hour of separation."
11. "A thing is mighty big when time and distance cannot shrink it."
12. "How lucky I am to have something that makes saying goodbye so hard." A.A. Milne
13. "You never know how strong you are, until being strong is the only choice you have."
14. "Sexually deprived for your freedom."
15. "The military is my husband's mistress and sometimes that b*tch gets all the attention."
16. "Prosper where you're planted."
17. "If you don't stand behind our troops, feel free to stand in front of them!"
18. "Army Wives: Holding down the fort since 1775."
19. "Why do I do it? Because nights alone aren't permanent. Because missing him reminds me that I'm lucky to have someone to miss. Because I am not afraid to make sacrifices for true love."
20. "Together forever, never apart. Maybe in distance, but never at heart."
21. "I'm an Army Wife. What's your superpower?"
22. "I miss you when I'm sad. I miss you when I'm lonely. But most of all, I miss you when I'm happy."
23. "I legally mess with government property."
24. "Some heroes wear capes. Mine wears combat boots."
25. "I miss the sound of your voice...and I miss the rush of your skin...and I miss the still of the silence...as you breathe out and I breathe in..."
26. "Army wives put the 'her' in 'hero.'"
27. "Who needs Ken when I have my own G.I. Joe?"
28. "You go fight for the world. I'll be home, fighting for us."
29. "And I remind myself, of how lucky I am to have someone so special to miss."
30. "You are worth every mile between us."
© 2023 Latin Times. All rights reserved. Do not reproduce without permission.