Mexico is a very popular vacation spot for tourists dreaming of balmy weather and tropical adventure. Here are the top spots to consider for those planning to visit the Latin American country.
Teotihuacan
Teotihuacan is a must-see for every tourist who visits Mexico. It was the largest city in the Western Hemisphere before 1400 with temple-pyramids comparable to the largest pyramids found in Egypt, according to National Geographic. Two of the most notable and Instagram-worthy structures are the Pyramid of the Sun, built around 100 AD, as well as the smaller Pyramid of the Mood, finished in 450 AD.
Chichen Itza
The largest city of the Mayan civilization, Chichen Itza is located in Mexico's Yucatan Peninsula. With its impressive archeological structures such as the pyramid structure later named as El Castillo, the ancient has been named a UNESCO World Heritage Site, according to History. Explore the wonders of the ancient Mayan architecture with the site's imposing structures, which also make for perfect backgrounds for your selfies.
Tulum
For those who want a little R & R by the beach, Tulum is the perfect destination. It is known for its sugary white sands, balmy weather, and cobalt blue waters that it's considered to be one of Mexico's top beaches.
There is a wide range of accommodations to fit anyone's budget from budget-friendly backpacker-style lodges to five-star resorts. The fact that the area is also littered with various ruins and archeological sites is a plus.
Cozumel
For those looking for some underwater adventure, Cozumel just might fit the bill. In fact, it's exactly known as a spot for snorkeling and scuba diving with its shallow reefs crystal-clear waters. But Cozumel as plenty to offer even for those who prefer their adventure on land. They can take a hiking trip through the Punta Sur Ecological Park or explore the San Gervasio Ruins, according to US News.
Cenote Dos Ojos
Tourists who fancy some underwater spelunking can head to Tulum and explore the nearby Cenote Dos Ojos, one of Mexico's largest underwater cave systems, according to the Touropia. The name means two eyes, which is in reference to the two sinkholes connected by a lengthy passageway filled with crystal clear waters.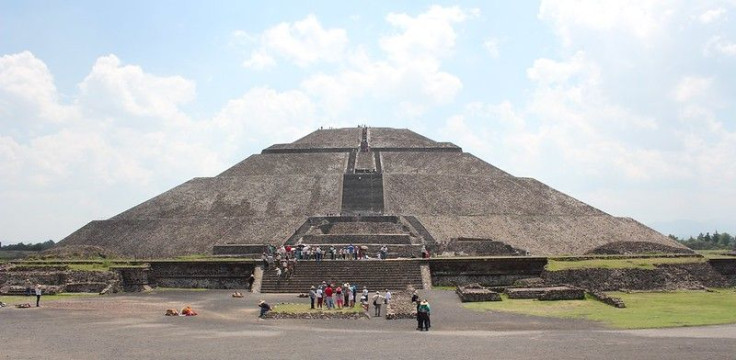 © 2023 Latin Times. All rights reserved. Do not reproduce without permission.