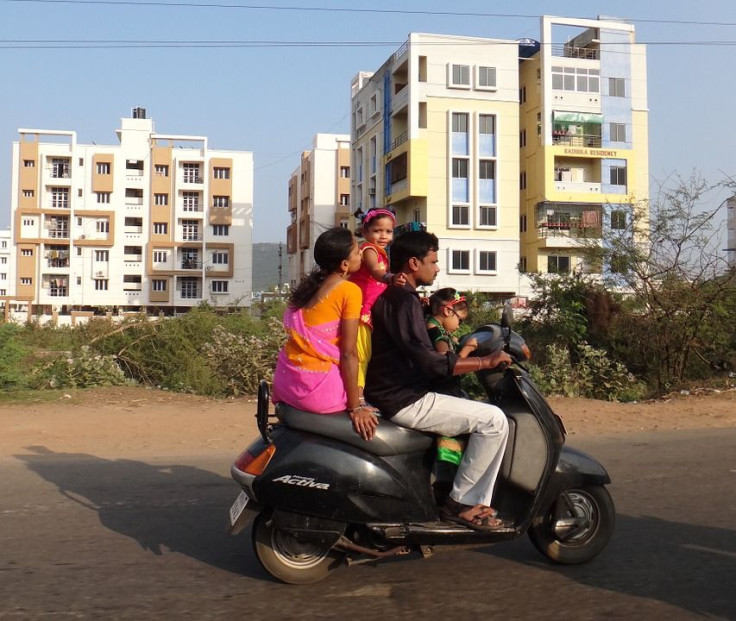 Three children below the age of 10, along with their parents were bludgeoned to death in the village of Baria Nisaru in Uttar Pradesh's Ayodhya. The horrifying incident took place late Saturday night while the family was sleeping in their home. State police said they believe the motive behind the gruesome murder was due to a property dispute.
The victims were identified as Rakesh Kumar, 35, his wife Jyoti, 30, their two sons aged 2 and 5 years, and their 8-year-old daughter. Ayodhya Senior Superintendent of Police Shailesh Pandey said the family was attacked with a heavy and blunt object while they were sleeping.
The bodies have been sent for post mortem examinations.
According to India Today, investigations being conducted by Inayatnagar police have led them to the arrest of the couple's nephew Pawan Kumar following an exchange of fire with him in which a constable was also injured. The suspect, who had been living with the family for a few years, had suddenly gone missing soon after the incident.
A police team reached his hideout in the forest area of Kuchera and challenged him to surrender. But Pawan opened fire forcing police to return fire resulting in a gunshot that hit Pawan's leg.
"The exact motive of the crime is being investigated. Property dispute could be a major reason. Witnesses have been taken for questioning. We have made five teams arrest the absconding murderer," Pandey said.
Locals in the area who spoke to police alleged that Pawan had been demanding a share in Rakesh's property and had intentions of taking over the land. Villagers also cited the suspect often had repeated arguments with Rakesh's wife Joyti over the issue. Pawan's parent's and wife were also arrested by the police in connection with the murder. They later confessed to their involvement in the crime as they were also living in Rakesh's home.
Meanwhile, authorities believe Pawan also had some outside help in carrying out the murders leading them to form five teams to carry out raids in an effort to find and nab his accomplices. A forensic team has collected DNA samples from the scene of the crime, which may help find other possible suspects.
Pawan, his wife and his parents now stand accused and have been booked under Section 302 of the Indian Penal Code (IPC). Further investigation is underway.