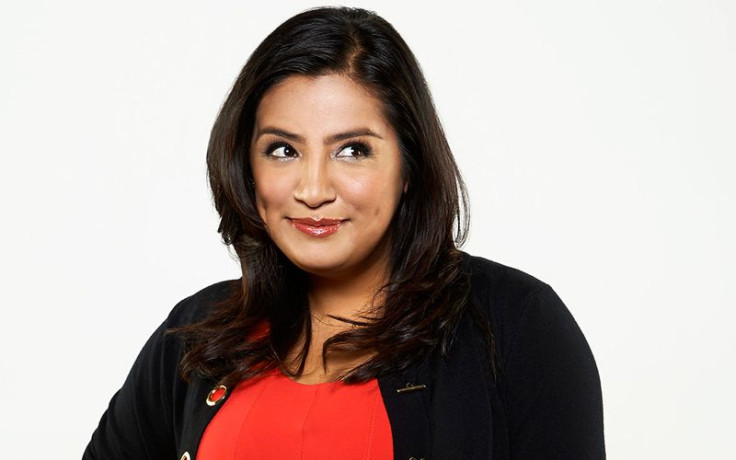 If you thought 5 reasons were not enough to not miss the "Cristela" premiere tonight, we have 5 more reasons to watch the new ABC show! Cristela Alonzo brings her comedy act to the small screen in a new sitcom loosely based on her own life experiences. 1. Powerful Latina: Cristela is the Latina version of Mindy Kaling ("The Mindy Project") and Lena Dunham ("Girls"), women that write, produce and star in their own shows. This powerful woman will bring her voice and funny personality for everyone to enjoy every Friday night. If the rest of the season is as good as the pilot episode, we can tell you it's going to be a great series. 2. Carlos Ponce: The telenovela heartthrob will take a stab at comedy after starring in series like "Lipstick Jungle," "7th Heaven" and "Hollywood Heights" and melodramas like "Dos Hogares," "Santa Diabla" and "Perro Amor." Timing in comedy is key and the chemistry he has developed with Cristela is undeniable.
3. Latino Support: "Cristela" is one of the few mainstream shows on network television that has a Latino cast front and center. This is the time to support a show that reflects our values and doesn't minimize or stereotypes us on television. Yes, some of the jokes do draw on perceptions from others, but sometimes we just need to learn to laugh at ourselves and enjoy the humor that Cristela presents us. 4. Gabriel Iglesias: Cristela has been grateful to the part that Gabriel had in exposing her talent to the world. He has been very supportive of her talent and career that she repaid him by including him in the series as one of the regular characters. Iglesias has a massive following that will enjoy seeing him regularly on television with his hilarious one-liners that are just enough to make you laugh all night long.
5. Family Sitcom: As Latinos we love to do everything as a family and this show draws on many experiences that are real. Latino families will be able to see a reflection or a version of their own family with Cristela's tv family. Not only that but the whole family will be able to watch together as the humor is suited for everyone to enjoy. The premise of the show follows Cristela (Cristela Alonzo) as she is finally on the brink of landing her first big (unpaid) internship at a prestigious law firm. The only problem is that her pursuit of success is more ambitious than her traditional Mexican-American family thinks is appropriate. She's stuck straddling the old culture she's trying to modernize at home with her working-class family and the modern world she's trying to embrace in her professional career. "Cristela" premieres tonight at 8:30pm ET/PT on ABC!
© 2023 Latin Times. All rights reserved. Do not reproduce without permission.