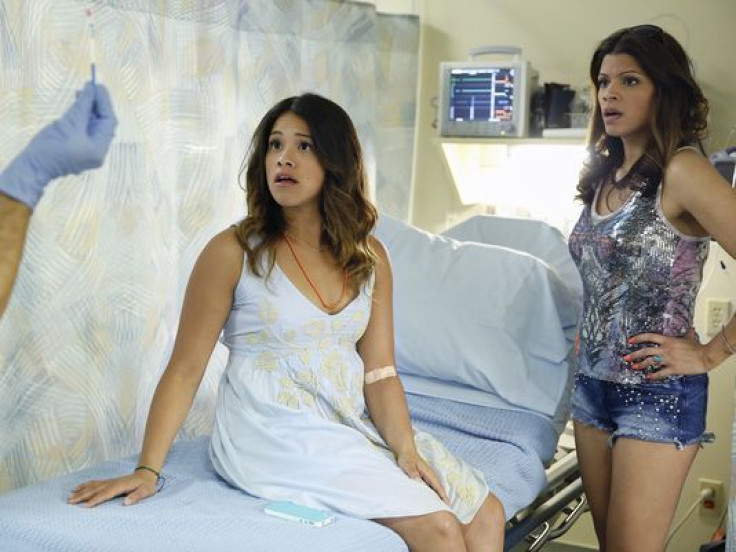 Fall TV is upon us and normally September brings all the premieres, however a new trend seems to be that networks save the best for October. Unfortunately, or perhaps fortunately, if you are done with the summer heat, October will be here before you know it meaning you need to figure out what TV shows you are going to watch now. Priorities, right? Luckily for you in addition to our general Fall TV Preview for 2014, we at Latin Times have decided to create a specific Latino only TV Fall Preview, mainly because we like living up to our name, and because there is actually set to be really good Latino programming on during this TV season, we are looking at you "Killer Women." We have forgiven you Sofia, you can't do everything well.
The first series set to premiere this fall is "Jane the Virgin" which will premiere on the CW on Monday, October 13th. Inspired by two pervious telenovelas, the 2002 original "Juana la virgin" and the more recent 2013 "Virgen de la Calle," "Jane the Virgin" is bringing the diversity to the teen network's lineup and is set to not only attract Latinos but fans of the telenovela/ soap opera format, perhaps the series will even syphon some viewers from ABC's latest soap-opera infused drama "Revenge." Gina Rodriguez stars as the titular character Jane, who in an addition to be religious, is an aspiring writer who shockingly finds herself pregnant through an accidental artificial insemination. Joining Jane is her mother and grandmother who create the perfect matriarchal Latino family, and by removing that whole divine intervention aspect this series maintains an element of plausibility while still being comically outrageous.
Another Latino comedy making its premiere this fall is "Cristela." The Daily Beast is describing ABC's "Cristela" as "the little show that could," and for good reason. The comedy is a semi-autobiographical family sitcom from comedian Cristela Alonzo, and while the series will air on Friday nights, aka where TV goes to die, there is some hope mainly due to its target audience, whom are desperate for a great Latino-infused sitcom. The pilot episode premieres on October 10 at 8 p.m. and introduces both Cristela and her hilariously dysfunctional family including her sister and brother in law, whom she lives with. And of course, her mother, who pressures her to get a real job and "settle down" despite Cristela being in her sixth year of law school. The series will begin with Cristela quickly graduating from the grueling last school, to only end up in an even more so challenging position—intern. Cristela begins her career as an unpaid intern at a law firm, but hopes to live her American Dream.
Last by certainly not least is "Los Cowboys" which will this fall on Hulu, the streaming service makes this series easy to watch, follow and of course, binge watch. "Los Cowboys" will chronicle the lives of urban charros, who are Mexican cowboys working tirelessly to qualify for the Mexican National Rodeo Finals. The series is a real-life drama that stars a true cast of Hispanic millennials, while they live in the urban city of Los Angeles, they also have passion for the art of Charreria, the Mexican rodeo, which began over 100 years ago as horse competitions among cattle ranchers. The series is more than just rodeo, viewers will connect with the divergence of many Latinos living in the U.S. lives, the struggle to adapt to your new surroundings while still keeping your culture and rich history alive.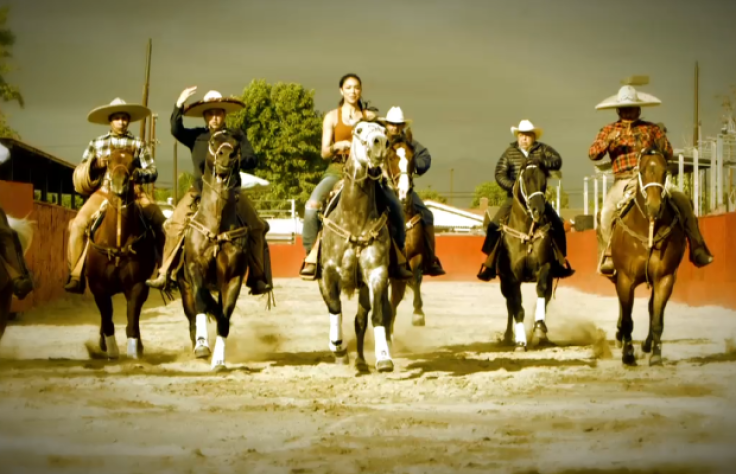 © 2023 Latin Times. All rights reserved. Do not reproduce without permission.