Valentine's Day is just around the corner. But, if you and your partner plan on steering clear of the ubiquitous 'couple things', an outdoorsy weekend getaway from all the V-day bustle might be ideal. Here are 5 outdoor activities to sign up for on February 14, to wind up the day feeling refreshed…
1) A picnic to remember: When was the last time you spent quality time outdoors and indulged in some peace and quiet with your partner? With most of us have taken a fancy to fine-dining options, the beauty of spending a balmy afternoon at the beach or a nearby park is often overlooked. This V-day, surprise your woman by treating her to an old-school picnic date. Aside from being easy on the pocket, most things pale in comparison to the feeling of sitting by the lake and appreciating life for what it is. Friendly reminder: Google up ways to whip up easy picnic sandwiches and other snacks.
2) For the fun of food trails: Nothing brings people together like good food. And, if you're partner is a foodie just like you are, waste no time this Valentine's to get going on a fun food trip. Quite like pub hopping, a food trip entails hopping onto one café from the other to satiate your gastronomical desires! The only downside to this outdoor activity is that you'll probably have to plan a few days in advance to ensure there isn't much running around in search of great food.
3) Theme parks for the inner child in you: When was the last time you looked at the world and its endless possibilities in absolute awe? Chances are, years ago. While it's normal to get swamped with responsibilities, it's also important to unleash the inner child in you. This time around, pick the Valentine's for a fun trip at a theme park with your bae. Ride the roller-coaster, or buy passes to the haunted house, or test your luck at the games!
4) Did anyone say Zoo? What's the fun in the usual? If you've been scrolling through this list, for a wilder option to pursue, this pointer could be the answer. Spending the time at an iconic zoo is a fabulous idea if you and your partner have a thing for animals (pun unintended). Spending time in the wilderness or amid animals you don't get to see usually might feel like a fun experience too! Plus, there's a different sense of calm that comes with watching the animals.
5) Life's a beach: When was the last time you both watched the waves crash? Taking a stroll on the beach shores and feeling the sand underneath your feet as you walk barefoot is an experience in itself! Did we forget mentioning how the beach also makes for a great picture taking spot?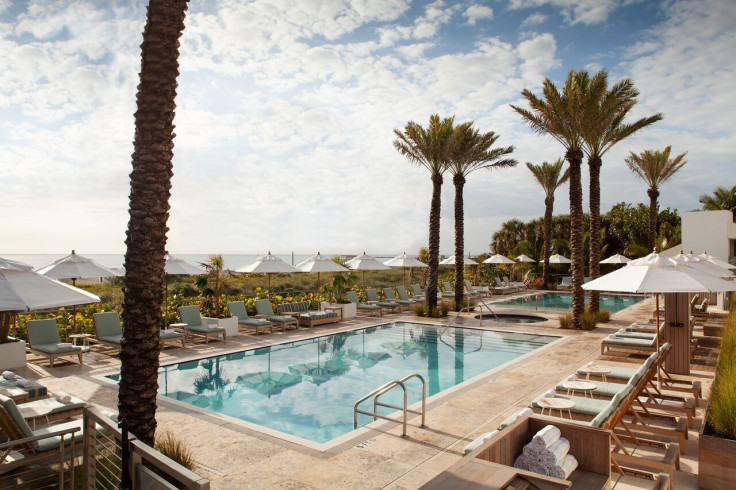 © 2023 Latin Times. All rights reserved. Do not reproduce without permission.