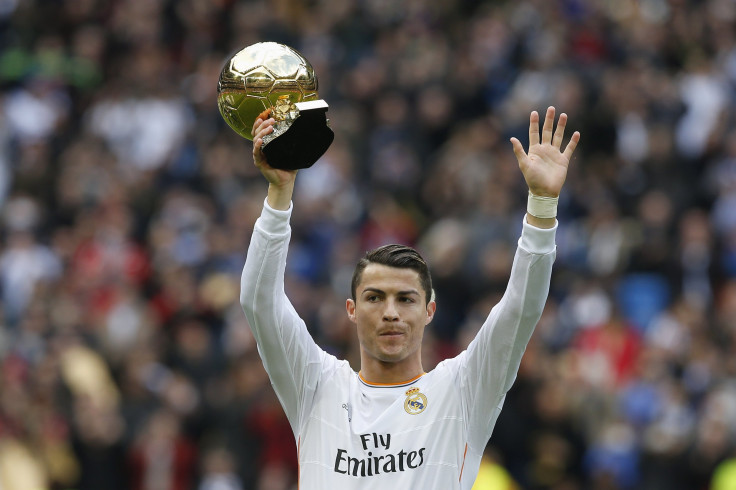 There's no stopping Cristiano Ronaldo. At least that's what opposing players and teammates think. The reigning FIFA Ballon d'Or winner is currently leading the Spanish league in goals and is doing so at a feverish pace. Despite rumors and rumblings that Ronaldo is not happy at Real Madrid and wants to go back to Manchester United, it seems he is fitting in just fine with his new teammates.
Ronaldo scored back to back hat-tricks in his last two games, the latter of which came against Elche. In that game, the Bernabeu crowd chanted "Cristiano, Balloon d'Or" for much of the final ten minutes of play. Even though the season has just begun, it does beg the question of whether or not Ronaldo is already the clear cut favorite to win his second consecutive Ballon d'Or. Here are 5 reasons why we believe he will be lifting the trophy again next year.
#5 He Has His Own Museum
Not that a museum dedicated entirely to you is a prerequisite for winning the Ballon d'Or trophy, but it certainly doesn't hurt. Shortly after winning the trophy for the world's best player last year, Ronaldo opened up the "Museo CR7" in his hometown of Funchal off the coast of Portugal. The museum holds over 140 trophies, cups, medals and other memorabilia from Ronaldo's storied career, and currently has the 2013 Ballon d'Or on full display. So if you're a voting member of FIFA and you're aware that if you give the trophy to Ronaldo again, it will be on full display for the public to see, it might sway your vote over a player who will store it on their own private mantle.
#4 He Has Scored 7 Goals in Two Days
Ronaldo is on fire to start the season. On Tuesday against Spanish league opponent Elche, Ronaldo scored an uncanny four goals, known in Soccer as a "poker", for the third time in his illustrious career. What makes the accomplishment even more impressive is that he preceded that performance with three goals against Deportiva La Coruña three days earlier. That's a total of 7 goals in a three day span and back to back hat-tricks.
#3 He Will Lead the Spanish League In Goals over Messi
Through four games in La Liga, the 29-year-old forward has nine goals. That's an average of 2.25 goals per game! Even more impressive, Ronaldo has scored 12 goals in his last eight games overall. Ronaldo is often compared to Lionel Messi who has won four Balloon d'Ors. Thus far Messi has scored three goals in five games. An amazing amount all things considered, but a third of Ronaldo's mark in one more game. Real Madrid plays FC Barcelona on October 25th and thus far, Barcelona has yet to concede a goal on the young season. Something will have to give, and that game might be the day that one or the other separate themselves.
#2 He Fills Up the Stat Sheet
Often unnoticed in the comparison between Ronaldo and Messi, is the little things that Messi does on the pitch. For example, in addition to his three goals on the season, Messi has four assists as well. In comparison, Ronaldo has zero. Messi makes his teammates and those around him better; he embodies the "team first" mentality which is evident by the fact that Barcelona is tied for first place and has yet to lose on the season. Real Madrid already has two losses on the year, but thanks to Ronaldo has scored more goals than any other team in the Spanish league.
Unfortunately for Messi, stats matter. It will be the statistics that are looked at when it comes time to voting for the Balloon d'Or winner, and goals will be the first stat to jump off the page. Here's some interesting statistics of note about the Portuguese Forward:
Ronaldo has scored in 13 consecutive La Liga matches at home, making him the first player to do that in the history of the league.
Ronaldo has scored 21 hat-tricks in La Liga, only one away from the all-time record of 22 shared by Zarra and Di Stefano. He has 28 hat-tricks in his career.
Ronaldo has scored a remarkable 186 goals in La Liga in only 169 games. That's an average of more than one goal per game.
No other player has scored more goals than Ronaldo in any league in Europe so far.
Compared to Messi, in the past two games, Ronaldo has scored more goals (7) than Barcelona's entire team has scored (6)
Ronaldo has scored more goals in La Liga this season (9) than 17 of the 19 other teams in La Liga have scored in total!
If those stats aren't impressive enough to convince you to give the trophy to Ronaldo right now, we don't know what will.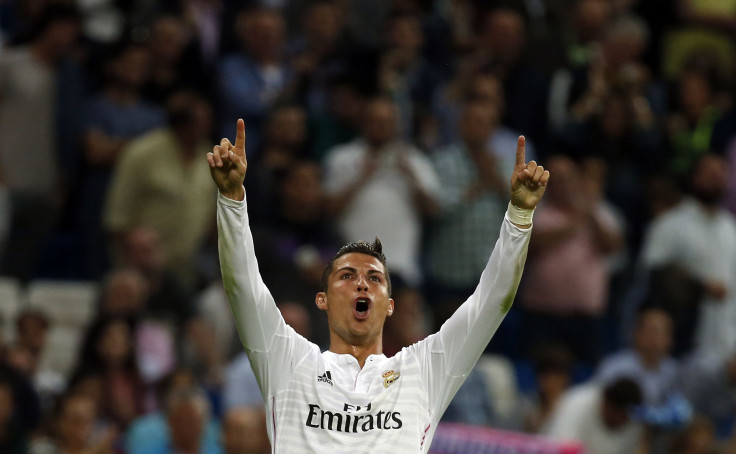 #1 He Will Beat Messi to Become UEFA Champions League's All-Time Leading Scorer
This one is the most interesting, and arguably will decide who wins the Balloon d'Or this season. Last year, Cristiano Ronaldo scored a remarkable 17 goals in the UEFA Champions League, setting the all-time single season record and thwarting his rival by nine goals. It is Ronaldo's second consecutive Champions League goal scoring title, and his third overall. Messi had previously been the league's top scorer for four consecutive years.
Ronaldo's impressive stretch over the past two Champions League seasons now has him tied with Messi for second all-time in UEFA Champions League history with 67 goals. Both players are now just 4 goals behind Raúl González (71) for the most goals all-time. More than likely, both players will surpass González this season, but whoever passes him first, and is standing alone atop the list at the end of the season will be your Balloon d'Or Winner.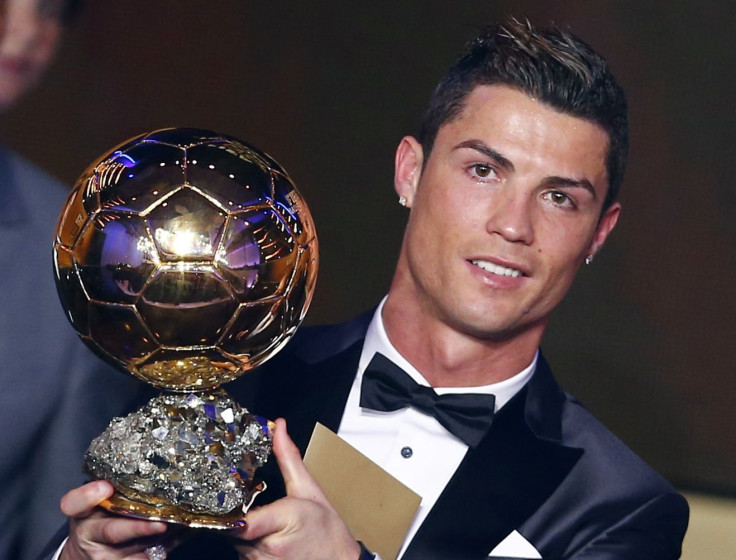 We believe that Ronaldo will be the first one to break González's record and that it will happen around Thanksgiving. Real Madrid has the easier opening schedule in Champions League with games against FC Basel, Liverpool and Ludogorets Razgrad. If Ronaldo continues at his current torrid pace, he will not only beat Messi to the all-time scorer's record, but will be standing alone at the top come next June.
© 2023 Latin Times. All rights reserved. Do not reproduce without permission.