A middle-aged woman is facing charges after she physically and verbally attacked a 5-year-old boy dressed in a Hulk t-shirt outside a medical practice in Surrey, UK.
As per the investigators on the scene, the 56-year-old suspect was seen attacking the young boy outside Cranleigh Medical Practice in Surrey late in the afternoon Thursday, Daily Star reported. Police said that there were multiple reports of a woman verbally and physically abusing a child believed to be around five years old.
The middle-aged woman has now been arrested on suspicion of assault causing actual bodily harm.
Different sentiments about the incident are circulating on social media due to the lack of facts relating to the alleged assault. Some people believe the woman to be a total stranger, while some believe that the woman might just be a close relative of the boy.
The spokesman for the Surrey Police said that the investigation is ongoing and they are still looking for possible witnesses to the incident to help them identify the other parties involved.
Investigators also released CCTV footage to make an appeal and ask the public for possible leads in identifying a second woman who might be a key witness to the assault, Daily Mail reported. The young boy is described as white, with cropped, dark brown hair. Along with the Marvel character, The Hulk t-shirt, he was also wearing Timberland-style boots.
The authorities described the other woman who is believed to be one of the witnesses as white, wearing a white short-sleeved top with ruffles and black pants.
Surrey police stated that their lines are open for any information relating to the assault. The investigators are asking people if by any chance they were in Cranleigh and close to the medical practice or the high street on Thursday, at around 4 pm, they should reach out to them to assist in the investigation.
The Surrey Police can be reached by webchat on their website or by calling them at 101. If the concerned citizens want to remain anonymous, they can also reach out to an independent charity named Crimestoppers. They can be reached at the following numbers: 0800 555 111.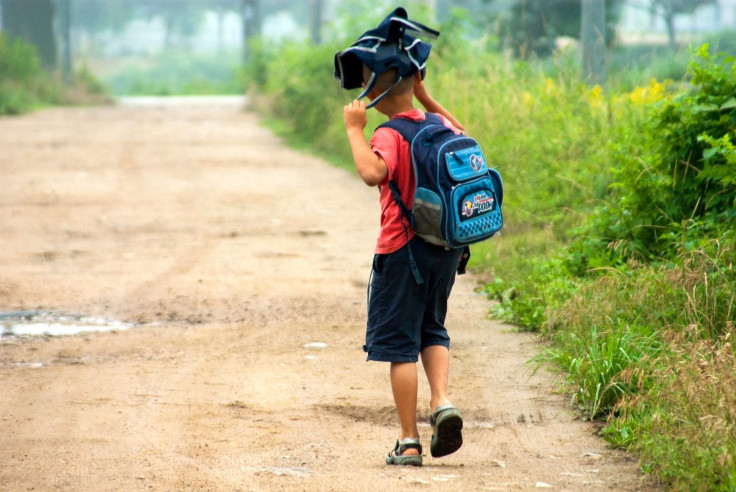 © 2023 Latin Times. All rights reserved. Do not reproduce without permission.