A 52-year-old man was handed an eight-year jail term after reportedly beating up his ex-partner for an alleged sex spell.
The man, identified as Rotimi Adeyemo, reportedly strangled, kicked, punched and also used a knife on the female victim who he is accusing of being behind his erectile dysfunction problem.
Aside from the eight-year jail term, Adeyemo was also handed a five-year restraining order.
According to a report from Belfast Live, the incident happened on Aug. 3, 2019. Present at the time of the attack was the woman's eight-year-old daughter who was begging Adeyemo to stop the assault.
The 52-year-old said during an interview that his ex-partner was into witchcraft. Before heading towards the home of the woman, he allegedly drank half a bottle of Baileys.
The woman suffered a collapsed lung, bleeding to the brain and fractures to her ribs, nose and jaw as a result of the Nigerian man's attack. She ended up spending three days in the Royal Victoria Hospital.
It was learned that the two had just ended their relationship with Adeyemo moving on and dating one of the woman's neighbors. This allegedly caused acrimony between the former couple.
Two days before the attack, Crown barrister Barra McGrory QC revealed that Adeyemo had called his former partner and accused her of casting a voodoo spell that had affected his ability to perform in bed.
The woman responded by saying that there was no spell and that Adeyemo should see a doctor. However, the 52-year-old ended up returning to the home of the female victim at around 7:15 a.m. on Aug. 3 and launched the horrific assault.
The woman put up a fight to try and keep the knife from her throat. The attack carried on to the backyard and was witnessed by some neighbors who called the police.
The aftermath of the attack was captured on police body-worn footage and was described as "harrowing" by a certain Mr. Justice Fowler.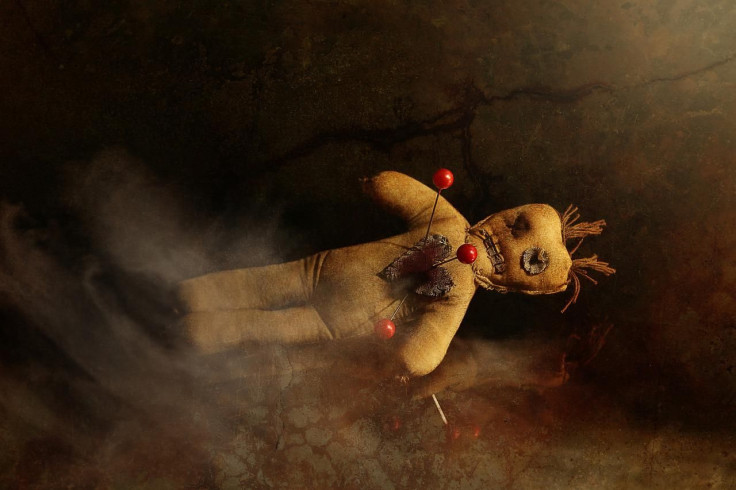 © 2023 Latin Times. All rights reserved. Do not reproduce without permission.