More allies of Donald Trump have been issued subpoenas by the committee that's investigating the US Capitol riot that happened on Jan. 6.
Going by the six subpoenas, the committee is going after top people from the former President's re-election campaign who were apparently involved in promoting the lie that last year's election was stolen, reported CNN.
Bernard Kerik, who participated in a meeting that revolved around overturning election results, Angela McCallum, national executive assistant to Trump's 2020 re-election campaign, and Michael Flynn, who was part of a meeting about how the Trump campaign wanted to promote the lie that the election was stolen, are the names picked by the Jan. 6 committee for issuing subpoenas.
John Eastman, a lawyer who helped craft Trump's argument that the election was stolen, former senior adviser to the campaign Jason Miller and Trump 2020 campaign manager William Stepien are the other three allies of th former President who have been subpoenaed.
On Tuesday, senior advisor Stephen Miller, former Trump White House press secretary Kayleigh McEnany, White House personnel director John McEntee, Keith Kellogg, national security advisor to ex-Vice President Mike Pence and former deputy chief of staff Christopher Liddell were also subpoenaed.
Cassidy Hutchinson, who was a special assistant for legislative affairs, Nicholas Luna, who served as personal assistant to Trump, Benjamin Williamson, who served as senior advisor to White House Chief of Staff Mark Meadows, Kenneth Klukowski, former senior counsel to Assistant Attorney General Jeffrey Clark, and Molly Michael, who served as Oval Office operations coordinator are the other subpoena recipients, according to CNBC.
Depositions are being set for dates between Nov. 30 and Dec. 13, and those subpoenaed are expected to sit for them. The Democratic-led House of Representatives Select Committee has issued several subpoenas and got testimony from more than 150 witnesses, reported Reuters.
The committee's chairman Bennie Thompson said in a statement that in the days before the attack, Trump's "closest allies and advisors drove a campaign of misinformation about the election and planned ways to stop the count of Electoral College votes." He added that the panel needs to know all the details about "their efforts to overturn the election, including who they were talking to in the White House and in Congress, what connections they had with rallies that escalated into a riot, and who paid for it all."
The committee expects all witnesses to co-operate with their investigation as they work to get answers for the US citizens, recommend changes to American laws that will strengthen the nation's democracy, and "help ensure nothing like Jan. 6 ever happens again," said Thompson.
This comes after the House asked the Department of Justice (DOJ) to pursue criminal contempt charges against Steve Bannon, also an ally of Trump, for not giving testimony in connection with the Jan. 6 attack. Last week, former DOJ official Clark reportedly declined to answer questions posed to him by the panel.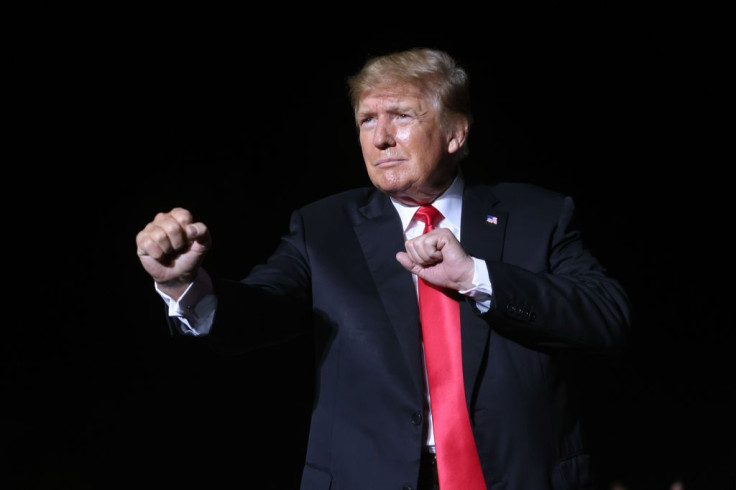 © 2023 Latin Times. All rights reserved. Do not reproduce without permission.