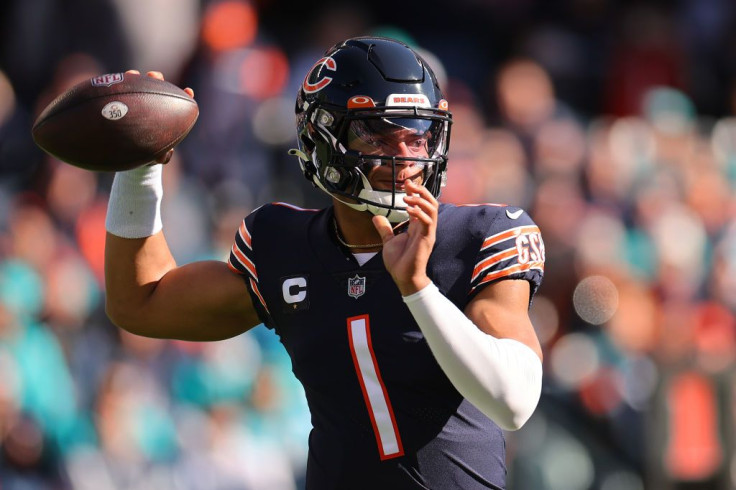 Another week of sports means we have another week of wild things that happened. Insane plays, performances, and accomplishments are always fun to take a look at and remind us of why we watch sports in the first place.
Here are six wild things that happened in sports this week:
1. Justin Jefferson Makes One of The Best Catches in NFL History
Jefferson made an indescribable one-handed grab while being completely smothered by a defender. He somehow wrestles the ball away and makes the incredible grab in a huge spot in the game.
2. Stefon Diggs Makes One-handed Snag
In the same exact game as the Jefferson catch, Stefon Diggs makes a spectacular one-handed catch where he goes full extension to bring the ball in.
3. Ashlyn Watkins Dunks
Watkins had the first dunk by a female in South Carolina's history. She got up high on a fastbreak and finished with ease.
4. Justin Field Makes History
Justin Field now holds the record for most rushing yards by a quarterback in a game. Fields rushed for 178 yards but the Bears still came up short in a loss to the Dolphins.
5. Joel Embiid Monster Performance
Embiid had the best game of any NBA player this season when he dropped 59 points, 11 rebounds, 8 assists, and 7 blocks. The near triple-double is one of the best all-around individual performances of any NBA player in history.
6. Trevon Brazile With College Dunk Of the Year
It'll be hard for any dunk to top this one in the college basketball season. Brazile showed the defender no mercy with this monster jam.
© 2023 Latin Times. All rights reserved. Do not reproduce without permission.